Brendon Netto


COMMENT | England

Follow on
Wayne Rooney received a raucous applause when he took the pitch on Monday night for Manchester United's clash with Chelsea. Chants of "Rooney! Rooney!" regularly bellowed down from the terraces of Old Trafford throughout the course of the game and the distinctly audible shouts of "we'll see you next week" from the away support didn't go unnoticed either. Meanwhile, as the visitors lined-up without a striker, Fernando Torres sat desolately on the bench, resigned to his fate.
Despite not scoring on the night, Rooney produced a memorable performance amidst the speculation over his future heightened by Chelsea's advances. His starting role in a game of such magnitude established his importance to United while Torres' place on the bench, in favour of not another striker but none at all, equally emphasized his irrelevance.
It's been a dramatic fall from grace for the Spaniard. He terrorized defenders during his time at Liverpool and Nemanja Vidic was on the receiving end of his merciless pace and clinical finishing more than once. However, when he finally did make an appearance on Monday, the United skipper dealt with him reasonably well.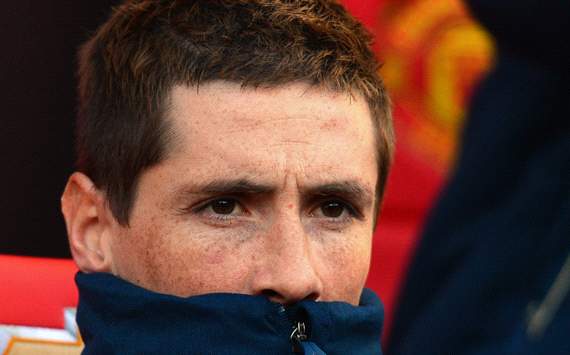 Torres being benched in favour of a striker-less formation speaks volumes
Torres did offer a bit more going forward though. He managed to turn and run at the United center-backs on a couple of occasions. However, just when Vidic was back-pedaling a bit and the Spaniard looked like he was about to shift into top gear, his control deserted him and the Serbian dutifully nicked the ball away – that in a nutshell, is what Torres' career at Chelsea has been all about.
Every time he showed a flash of brilliance and got people off their seats, it proved anti-climactic more often than not and everyone slumped back down. You have to feel for Chelsea fans who have been relatively patient with him hoping that the Torres of old would one day show up but they've been disappointed time and again.
Oddly enough, he was Chelsea's top scorer last season having scored 22 goals without playing particularly well and in addition to the fact that he took 64 appearances to amass that tally (albeit many of those were off the bench), only 8 of those goals were scored in the Premier League.
Teasing Chelsea with mere glimpses of his talent
Jamie Carragher, Torres' former team-mate at Liverpool, opined that his place on the bench against United could well mean that his time at Chelsea is up. That doesn't necessarily mean that he'll be sold before the transfer window slams shut but it certainly means that he won't be afforded the kind of role that's worthy of a £50 million signing.



"You could say it's probably the end at Chelsea [for Torres]. I didn't think he was going to have too great a time under Mourinho."





- Jaime Carragher

We've watched Torres' game deteriorate over the past four years (his final season at Liverpool yielded only 9 goals in 26 games). He seems to have lost half a yard of pace, that deadly movement off the ball that made him impossible to mark and his composure in front of goal. However, perhaps the most telling factor of his decline is his lack of confidence which is as valuable an attribute as any for a footballer or any athlete for that matter.
Torres will probably never be the player he once was but that doesn't mean he can no longer be a valuable one. Remember this is a striker who won the Golden Boot in the Confederations Cup this summer and also in the European Championships last year. Granted, most of his strikes came against weaker oppositions but he still knows his way to goal even if he hasn't followed it often enough lately.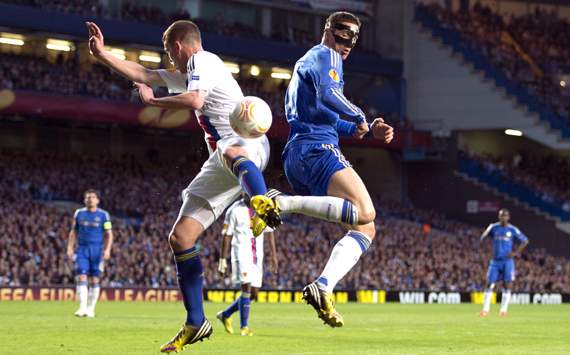 Torres has never adapted to Chelsea's style
It's hard to see him producing any sort of revival at Chelsea though and that's primarily because he's never adapted to their style of play and even an influx of creative attacking midfielders couldn't change that. Their approach rarely offers Torres the opportunity to run in behind the opposition's defense which is something that he used to thrive on. It's like he got caught between being the striker Chelsea need and the one he naturally is and therefore fell tragically short of being either.
If he is to make something of a comeback, he must leave the Blues while he still has plenty to offer. He needs a clean slate at maybe a lesser club with a different style of play, where he'll be idolized for his past laurels and egged on to add to them rather than being watched unconvincingly and having to endure the empathy of those around him.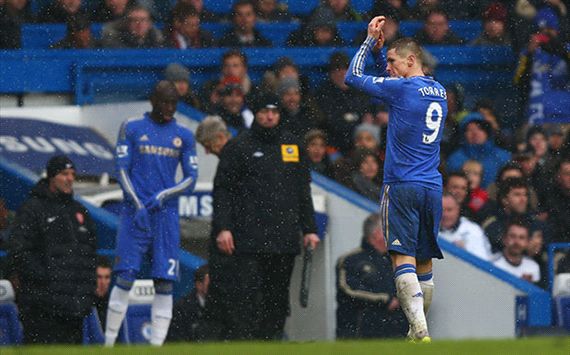 Jose Mourinho has said that none of the strikers at Chelsea are a perfect fit for the team's style of play and his relentless pursuit of Rooney has driven that point home. Meanwhile, a 32 year-old Samuel Eto'o appears to be on his way in, which puts Torres' role in the side in jeopardy. Is this the end of 'El Nino'? Not quite, but if he stays at Stamford Bridge much longer, it could be.
Should Torres leave Chelsea? Send in your thoughts in the comments below or discuss with the writer on Twitter @BrendonNetto.
How do you stay up with football when on the move? With http://m.goal.com –your best source for mobile coverage of the beautiful game.