EXCLUSIVE
By Ayush Srivastava

Blackburn Rovers' Global Advisor, Shebby Singh, has revealed that Gary Bowyer, the manager of the Lancashire based club till the end of the campaign, can keep his job in the long-term, if he guides the team through their present tricky situation. The club is lying in the 20th position in the Championship and are already out of contention to make it into the Premier League next season.
"Gary Bowyer is in-charge. He is a great guy and a great coach and I enjoy watching his teams play. Gary earlier had a short stint of 4 games, where we played some of our best football of the season and he is in-charge now and fingers crossed, we will consolidate our position in the league now."
"And [if that happens], Gary will start the next season [at the helm]. He has got the job now, and it is for him to lose it," Singh revealed to Goal.com
It has been a season of constant turbulence at Ewood Park, with managers coming and going out of the doors. The Blackburn Rovers Global Advisor though, felt that the owners, the Venky's, were not to blame for the situation and commented, "At the end of the day, it is all about the managers, and their footballing philosophy. There was a plan put up at the start of the season, unfortunately managers have come in without any understanding and wanted to play a brand of football for which the team is not built."
"Hence when the results were very poor, you don't expect the bosses to just sit around and think that everything is okay. And when tough action was needed, my bosses have stood up and said fine, changes are needed," he further added.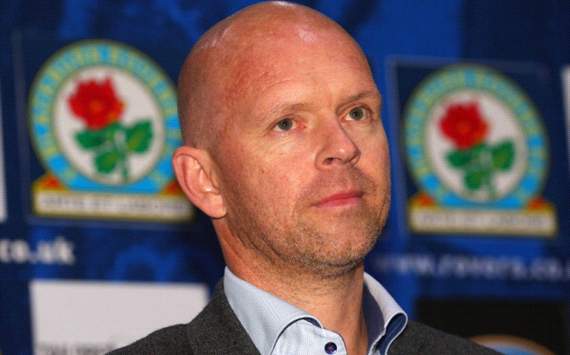 Berg's contract saga has 'opened a can of worms'...
The club has received further negative press due to their handling of Henning Berg's contract situation, which saw their former manager drag them to court for compensation. This led to fingers being raised at club officials, who were blamed for changing the Norwegian's contract clauses, without the Venky's approving it, according to some leaked letters that were recently made public by a fan website.
Shebby Singh though, was diplomatic in his response, but gave a hint at future changes at the club. He stated, "This is a case which is in court and hence I can't comment on it. Berg's case has opened up a whole can of worms, and until we resolve that, nobody at the club is at the liberty to say anything."
"Like I said, there are situations that you have to re-assess and re-analyze, and which ever part of the team or the club changes are needed, changes will be made," he continued.
While the rest of the board members and Gary Bowyer have returned to England after a meeting with the owners in Pune, Shebby Singh has stayed on for over a week, leading to speculation over his future. Allaying any fears regarding the same, he revealed, "I have been busy seeking my foreigner registration papers, as otherwise I won't be able to leave the country."
The former Malaysian International also spoke of his experience at the club, and while he refused to name anyone, he referred to how he had to deal with people, who were too 'conventional' in their thinking and stressed that Blackburn Rovers was a long-term project for him as well as the owners.
"Well it is the same everywhere in the world. You have your doubters and you have people who refuse to see change, people who live in a box. You have to be innovative and think out of the box, and more importantly, you have to keep plugging on with your beliefs."
"Personally I have learnt a lot [over the past year]. I have discovered that there are more challenges outside football than in football. The football has been an experience as well, but Rome was not built in a day. So that is the challenge anywhere in the world," Singh further explained.
How do you stay up with football when on the move? With http://m.goal.com –your best source for mobile coverage of the beautiful game.