Manchester United defender Nemanja Vidic is hoping to be back in training by July in preparation for the beginning of next season.
The Serbia international centre-back has been out of action since picking up a knee injury in United's Champions League defeat to Basel in December.
Sir Alex Ferguson confirmed shortly after the game that Vidic would miss the rest of the season, and the 30-year-old has declared that his rehabilitation is on track and that he is expecting a return in time for pre-season training.
"It's going well [the rehabilitation]," Vidic told the club's official website.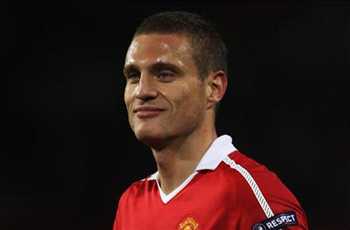 "I have to say I'm doing more work than when I'm playing"
"Obviously the projection was I would be ready for the next season. I am on schedule and will hopefully start training again in July."
In Vidic's absence, Manchester United are 10/1 with Sportingbet to be defeated by Fulham in their next Premier League game.
The former Spartak Moscow player has revealed that he is spending longer at the training ground and in the gym than he would when fully fit as he continues his recovery.
And the defender admits that he is not looking forward to the gruelling months ahead as he aims to be fit for the start of next season.
He continued: "Obviously it's a different type of work, much of stuff I'm doing in the gym I'm not looking forward to but it benefits me and at the moment it's not too bad.
"We'll see what it's like in the next few months.
"I have to say I'm doing more work than when I'm playing. Most of the training I finish earlier than when I'm injured because of that I spend more time here at Carrington."