The 30-year-old has targetted a return to the Indian national team at the top his agenda for this season besides being a part of the Indian Super League (ISL)...
---

BY ANSELM NORONHA

Follow @apnoronha on twitter
---
After having won the 2012-13 I-League title with Churchill Brothers, Steven Dias joined Mumbai Tigers hoping to claw his way back into the national set-up. However things didn't turn out as expected.
"At the end of the season when I was at Churchill Brothers I was out of the Indian team. So I went to Mumbai Tigers thinking that I'll work hard with coach Bimal Ghosh under whom I started my football, because he knows me very well.

"I thought I'll revive my career [at Mumbai Tigers] when I was struggling to get back in the Indian [national] team," he told Goal at the sidelines of the 'C' coaching license course.

The former Air India and Mahindra United player mentioned that he had never imagined in his wildest dreams that the Dodsal Group-backed side would shut shop.
"I was confident because the team (Mumbai Tigers) was named in the fixtures of the Federation Cup and I-League. Personally, I was very happy and in good shape. I was confident that I'll perform [well] and get back in the Indian team," Dias explained.

"Initially I didn't believe that the team is not playing in the I-League, but when I really came to know (confirmed), I wanted to join another team. Still I considered playing in the second division, but then I came to know that we're not playing in the second division also (team is closing down)."

He continued: "I won the I-League with Churchill Brothers and joined Mumbai Tigers and I'm not playing in the I-League. If I don't play in the I-League, if I don't play in the Federation Cup, then I'm not going to get any offers and my one year would get wasted.
"At that moment I really felt as if I got fooled. Then one of the official said that they are going to take a break for one year and start a new team with a good budget. After the team closed down, talks started with Rangdajied [United]. So I went there on loan and played for three months. It was very competitive as they were struggling to survive relegation."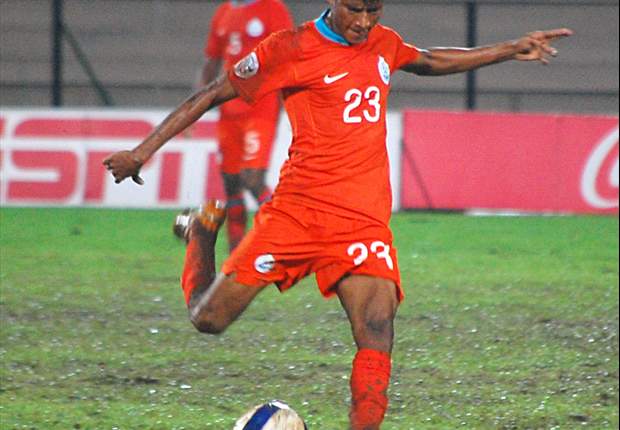 Will glory days return for Steven Dias?
Giving his views on the recent ban imposed on Rangdajied United by the All India Football Federation (AIFF) after they failed to fulfill the licensing norms as expected, Dias said, "Personally, if anybody asks me about that club, I feel that it was very professional. I saw how they practice, how they stay, their fan base and the atmosphere was amazing. Stands used to get full for home matches. Maybe they was some criteria that they didn't fulfill, but I feel sad for the Shillong boys and the fans."

Dias hoped to ply his trade in the Indian Super League (ISL) and thereby get his career back on track.

"ISL is the thing [for me] now," he said. "I have to talk to them (IMG-Reliance) personally. I am interested because I heard that big players are going to come. So I want to see where am I lacking as a player."
He added that he would like to play for an I-League team too after the ISL's first season comes to a close.
"Hopefully if I can play in the ISL and get into an I-League team on-loan. My main aim is to get back in the Indian team. I really miss those days. I played for India for around nine years. Those days when my performance was good, I enjoyed that pressure. I want to experience it again.

"I have never played under Wim Koevermans. I heard from my colleagues, whenever I talk to [Sunil] Chhetri, he always speaks highly about him (Koevermans). So I really want to play under him (Koevermans).

"I want to be fit and I'm trying to play for as many years I can," he concluded.


How do you stay up with football when on the move? With http://m.goal.com –your best source for mobile coverage of the beautiful game.