On the eve of the 2014 World Cup getting underway, Prime Minister of India, Narendra Modi took time out to commemorate the momentous occasion by releasing World Cup themed postage stamps. He was joined in this ceremony by Ravi Shankar Prasad, the Information and Communication Minister and Sarbananda Sonowal, the Minister for Sports.
Speaking on the occasion, he said sports brings about a spirit of amity and belongingness among nations of the world. "May the FIFA World Cup become a bridge for connecting nations together," he stated.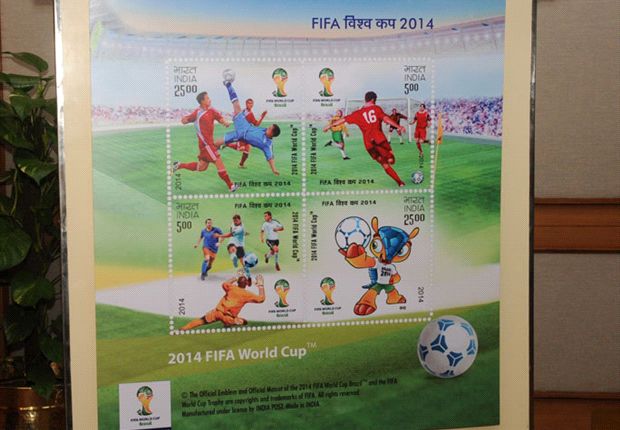 He pointed out that it was high time India should have a website on the history of Indian football and urged the Department of Posts to get to that as he reckoned India to have a glorious history in football which was at one time, the pre-eminent sport across the country. The Prime Minister also spoke in anticipation of the Under-17 FIFA World Cup which India is gearing up to organize in 2017.

He re-emphasized the need to cultivate football and a love of all sports among children, while also referencing the universal acceptance of the term 'sportsman spirit' which would be meaningless without sport.
He considered this spirit a lubricant for the health of the society which was essential for it to prosper. Referring to the complete development of the child, the PM said, 'Jo Khel, wo hi Khile' ( One who plays, he is the one who prospers ).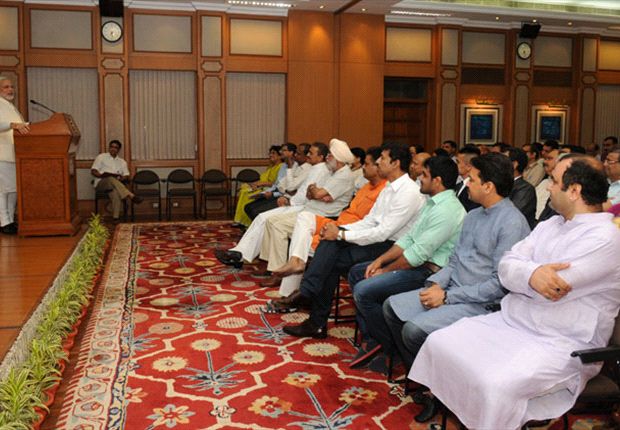 The PM observed that just as radio commentary had played a critical role in spreading the love and popularity of the gentleman's game all over the subcontinent, the same methods of propagation should be esconsed for other sports, especially football.
The function was attended by several sporting eminaries including K. Malleswari, Rajyavardhan Singh Rathore, Sunil Chhetri, Sushil Kumar, Ajit Pal Singh, Chunni Goswami, Subrat Bhattacharya, and Kirti Azad. Praful Patel, President of the All India Football Federation (AIFF), and Anurag Thakur, BJP spokesperson, were also present on the occasion