Adidas wrapped up the hunt to find 6 ultimate football stars from India in the garden city on Saturday..
Following events at Delhi and Mumbai, the adidas FIFA Fairplay Flagbearers Program made its last stop in Bangalore Saturday as they searched for for the final 2 ultimate football fans in the country.
Out of 350 kids in the city, two were selected to become the official FIFA Fairplay Flagbearers and will now head to Sao Paulo, Brazil for a pre-quarter match on the 1st of July. The winners include Shankara Narayanan from Sishugriha School and Faazil Ahmed from Presidency East.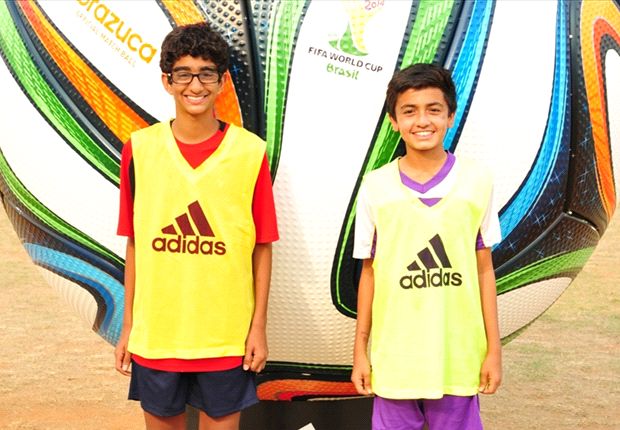 The candidates were tested on the basis of their skill, football knowledge and passion for the game. Adding more excitement to the samba fever was Indian cricketer and football fan, Virat Kohli.
Talking about the program, Virat Kohli said, "Brazil is the ultimate stage for football with incredible energy and passion for the game. I am really excited about the 2014 FIFA World Cup and this is a great opportunity for all the young, football crazy fans to represent India and be a part of what is going to be a historic football event."
With the event in Bangalore, the hunt for the 6 adidas FIFA Fairplay Flag Bearers came to an end but marks the beginning of a memorable journey to Brazil for these ultimate football fans.