---

BY ANSELM NORONHA

Follow @apnoronha on twitter
---
Nirmal Chettri had
claimed
back in July that should he join IMG-Reliance's bandwagon and void an opportunity to play in the I-League, he would go "abroad and play for some other team."
Since agreeing to ply his trade in the now postponed Indian Super league (ISL), Chettri believes that IMG-Reliance have a plan for their players.
"I have a contract with them (IMG-Reliance) and I fully respect it. They (IMG-R) have a plan for the players because players have been the first priority for them. They cared about us from the very first day and I'm sure that in these days as well they are backing the players," he told Goal.

"The management and players are together and I know that things will sort out soon. It will take some time. Till now, we have waited for so long and I'm sure that within this week or the coming days, it will work out for the players," he added.
Chettri is optimistic on IMG-Reliance contracted players going abroad for an exposure trip, should they not make the rosters of an I-League outfit.

"IMG-Reliance are doing their best to send players for exposure camps as well as training. I'm sure that I won't have any regret training abroad and returning to India to play here. So definitely, I'll look forward because I got lots to achieve. I think there is a lot of scope for improvement. I'm sure that I am in the learning process. Whatever comes from the tour or exposure will help me out and I'm looking forward to that," he mentioned while adding that he has "some offers I-League clubs also."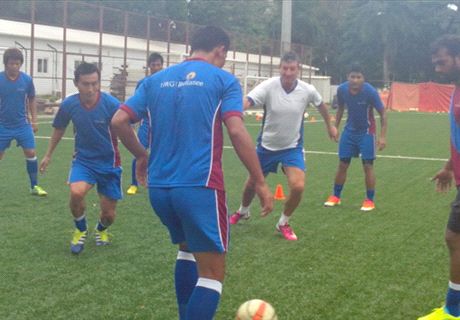 'The boys enjoyed with Trevor Morgan'
IMG-Reliance's players trained under the tutelage of Trevor Morgan until September third week in two camps held at the Cooperage Stadium, Mumbai. Since then the players have been left to keep themselves fit on their own.
"As for now I am keeping myself fit because it's been so long that I've been out of competitive matches. So it's high time for me to think about my fitness and that's what I'm doing in Sikkim. I think once you keep yourself fit, that will help you for the matches. When you're not fit, you can't achieve anything. Once you're fit, I think you'll be perfect for matches. If you're not fit then there's nothing for you," the former Mohun Bagan player said.
The 23-year-old admitted that he was missing competitive football action but was quick to add that he is focused on keeping himself in top physical condition by training with United Sikkim regularly.
"I mean, before going for the national camp, it (the camp in Mumbai) really helped us. After the holidays and the pre-season, we really enjoyed very good sessions with Trevor [Morgan]. As I worked with him for two years in East Bengal and getting his training back at IMG-Reliance really helped me.

"And then a few days off to come back for the 'pujas' and for 'Diwali' with family is really what the players needed. After some hard work, getting time to spend with family really helped us. I'm happy that I'm getting some time for family for now. Surely I'm missing football, but for that I'm trying to keep myself fit. I trained with the SAI (Sports Authority of India) guys and I'm training with United Sikkim as well," he said.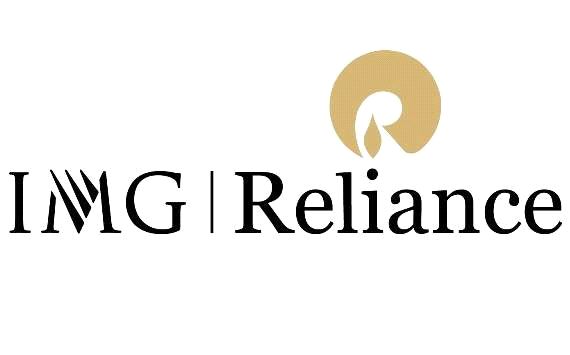 Will the ISL be 'the next big thing' in Indian football?
Nirmal Chettri also backed IMG-Reliance to take Indian football to the next level and reiterated that the players stand to benefit from the same.
"I spoke with them and they said that players are the first priority for them. It's about all the 70 players that they have in their plan. I don't think that they'll leave us in the shadow. We have been with them from the beginning. Till date, they have called us and they have told us about the scenario. I'm sure that they are thinking about the players and trying to take football to another dimension. IMG-Reliance have big plans for the players. So I hope that some of the players - like at least five-to-six players get some [foreign] exposure trips," he hoped.
With the I-League Professional Clubs Association (IPFCA) stating that they wouldn't associate themselves with any player who shall play in the ISL. If any player from IMG-Reliance's initiative wants to play in the I-League, they would have to terminate their contract with the former.
"Mohammedan [Sporting] have already signed these players and Manish [Maithani] has already played. The IMG-R management are doing their best to put players in good teams. I hope things will work out between the IPFCA and IMG-R so that players get some time to play for clubs as well as the Super League next year."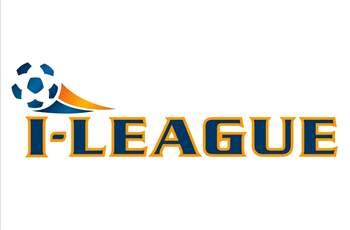 Will I-League clubs participate?
There have been reports of several I-League teams showing an interest in buying a franchise in the ISL. Chettri believes that the I-League teams would certainly be a welcome addition to the new league.
"It will be good factor if teams from Kolkata - like East Bengal, Mohun Bagan, Mohammedan, and from Goa - Salgaocar, Dempo, Churchill, and Pune FC and Bangalore – come from their respective places. It will be like sharing the cake. They have already made their name. So it will be a great way for them. I hope teams from the I-League will be in the Super League with their fan base. So I hope things work out for them as well," he opined.
The former Air India full back offered his view on the difference between the I-League and ISL stating, "The I-League and Super League is so different. I-League has been the charm for Indian football from the very beginning. Super League, I think is a different dimension to Indian football - it's just like getting some of the most renowned coaches and players from the world to promote football in India. But I hope the IPFCA and IMG-R comes together for the betterment of the players."


How do you stay up with football when on the move? With http://m.goal.com –your best source for mobile coverage of the beautiful game.