---

BY AYUSH SRIVASTAVA

Follow @ayush_sri on twitter
---
For any team hoping to do well in the I-League, the array of foreigners that they sign is often the make-or-break factor.
Last season itself for instance, amongst other things, Dempo's failure to replace Ranti Martins' goals upfront, and general lack of quality of their signings from abroad, meant that Armando Colaco's signings resembled a pale imitation of the all-conquering outfit of the years before.
Even within one season, the difference that Sporting Clube de Goa and Salgaocar's recruits in January made was plain to see, as the two teams zoomed up the table, after looking like relegation contenders for the first half of the season.
However, since its inception, the I-League, and in its former avatar as the National Football League (NFL), the foreign signings have generally been a hit-and-miss affair, with unknown players, even semi-professionals, arriving on Indian shores, hoping to make some easy money and achieve fame.
Thus, you often do not know what quality these players have on offer, until the time they get onto the pitch, with many such unknowns proving to be complete flops.
In recent years though, the trend seems to be changing, with clubs looking to bring in players with extensive experience of International football, with many of them having played in elite football leagues of Europe.
For example, last season, pushed on by their brilliant two Lebanese International recruits, Bilal Najjarine and Akram Moghrabi, Churchill Brothers seized the initiative in the I-League. When the duo left, the likes of Balal Arezou and Henri Antchouet, alongwith Indian International Sunil Chhetri, took a team of largely young Indian players, to the title.
And while Costa Rican World Cupper Carlos Hernandez turned up in Prayag United colours lasts term, this season only promises to get better, with the likes of Churchill Brothers, Dempo SC and even Shillong Lajong, getting into the act.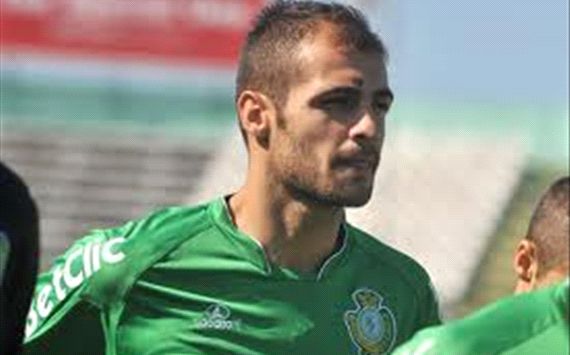 Players like Amoreirinha's experience of having played at the top level are needed in India
The Red Machines yet again set the bar high, as they confirmed the signing of Portuguese duo, defender Eurípedes Amoreirinha and attacking midfielder Hugo Machado, both of whom have rich experience of playing in the top flight in Europe.
Fellow Goan club Dempo, who will have Arthur Papas at the helm, are not far behind, with the signings of former West Ham United trainee Billy Mehmet and Australian International Simon Colosimo, while Lajong have bought in World Cupper Cornell Glen.
And with several clubs yet to complete their rosters, one can expect a few more names with top class pedigree to play in India in the coming season, with Jindal Steel Works (JSW), even roping in former Blackburn Rovers and Blackpool assistant manager Ashley Westwood as their coach, after failing in their initial bid to draft in Liverpool legend Richard Money. Pune FC, on their part, have roped in coach Mike Snoei, who has experience of managing teams in the Eredivisie, while having also been a part of a team that reached the Champions League knockout rounds.
While it remains to be seen if these players are able to adapt to the conditions in India, which might ultimately decide how successful they are on the pitch, these are definitely the kind of players that India needs more of, replacing the journeymen who have often plied their trade in India.
Because it is not only about what they bring to the team in playing terms, but what they add off the field too, which makes their presence invaluable.
Having been a part of professional set-ups previously, they can guide the Indian clubs in the right direction, while also aiding young Indian players on what is needed for them to make it to the International stage, and how they should look after themselves, before and after a game.
Perhaps most importantly, they add a bit of star value to the league, and give fans another reason to throng to the stadium, knowing that they would get a glimpse of players who have proven themselves at the highest level.
Thus not only on the pitch, but quality foreigners can help improve the overall package that constitutes Indian football. One can only hope, that this recent upward trend in standards of recruitment of foreigners continues in the future, leading to the development of football on Indian shores.