Prayag United's Lalkamal Bhowmick has rubbished all rumours regarding his future and informed that he hasn't taken any decision as of now.
"I have not decided yet. But I hope to fix it within a week or so," he told Goal.

Prayag United, armed with a whopping budget last summer surprised the football fraternity by roping in some top players from the country. However after the chit-fund scam in West Bengal, the club is yet to get an assurance from their sponsors as to what they can commit for the 2013-14 season.
This has resulted in several players of their team being linked with a move elsewhere.

"Nothing has been decided at the moment. We have sent our proposals to the sponsors and (we) hope that something positive will come out soon," informed Prayag United official Siddhartha Bhattacharya.
"We are searching for new sponsors as well. But we have not found anyone interested as yet."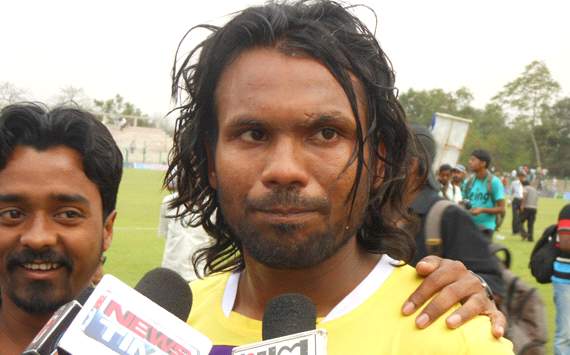 Bhowmick who had also featured in 'Goal's I-League team of the season' last time around, wants to stick with Prayag United despite the financial crisis for now.

"The club had stood by my side in my hard times. Now if I leave the club suddenly in this state it will be traitorous. I want to give them some more time before they can solve the problem. After that I will make the final call," said Bhowmick.
Although he has been strongly linked in the past with Mohun Bagan, he mentioned of having received offers from several top teams in the country.
"It's not only Mohun Bagan. A number of I-League clubs had handed me offers for the next season. I had talks with Dempo SC, Mohun Bagan and Pune FC. But as I have already told that I will make my decision after I hear the final word from the Prayag officials."