The directors of the Ashok Piramal Group who run Pune FC and also have a stake in the relaunched Player Management company, High Life Management took time out to discuss the new proposed IMG-Reliance league.
Rohan Gavaskar, the Director of the Mumbai-based Ashok Piramal Group, that owns Pune FC, lambasted the AIFF's thoughts of having a separate league that could feature big names from the International arena of the game.
"What happens to clubs that have developed into institutions like East Bengal, Mohun Bagan, Salgaocar, Dempo and others who have been the backbone of Indian football for years," he said.
"You cannot make I-League a secondary tournament to a new League. This is unfair. Besides we do not have the correct infrastructure to play a league of this magnitude. In cricket the infrastructure, administration and the stature is already there. When IPL is played we get the best of the foreign players who are currently playing. In football we will get retired players. That is an immediate drop in status. We need more time to plan such a league and do it properly," he opined.
Gavaskar also remarked that the U-17 World Cup can change the state of the game in India as it would provide the nation with a much-improved infrastructure and the policy-makers of the game will also become more professional.
The Ashok Piramal Group has picked up a majority stake in High Life Management, a sports and entertainment management company. The other promoters in the company are former Indian cricketer Rohan Gavaskar and top athlete Saurav Chatterjee. High Life Management was set up in October 2004, as Sports and Entertainment management company.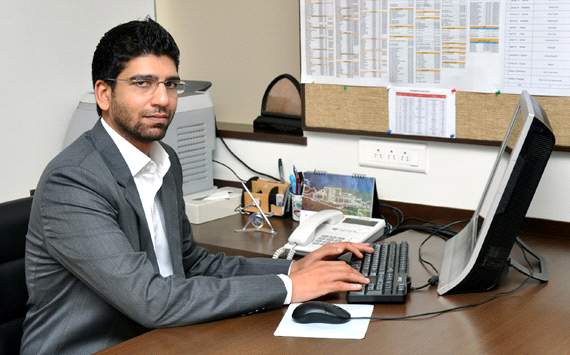 Nandan Piramal, Co-Founder Pune FC
Commenting on the decision to buy a majority stake, Ashok Piramal Group Vice-Chairman Nandan Piramal said that Sports has always remained one of the major focal points of the Group. "We have always promoted sports as a business and been focused on football. This joint venture gives us an opportunity to look at sports in a broader fashion."
He added that this venture has opened more doors for the Ashok Piramal Group as a corporate to invest in and expand High Life which will take it to the next level. We will be able to make it more professional.
Saurav Chatterjee, the founder of High Life said, "Since its inception in 2004, High Life Management, has been focused on creating unique brand properties that promote sport at the grassroots level and help generate and promote talent in the country."
On the occasion five young footballers Biswajit Sardar, Rohan Tamang, Krishanu Santra, Sanchayan Samaddar and Banpynkhrawnen Nongkhlaw (Ban) were given certificates and scholarships by the sports management group.
Rahul Sengupta, Football Executive for High Life also spoke on the players they represent so far while stressing that a lot more deals are in the pipeline.
"We already represent Syed Rahim Nabi. In this transfer season we also effected the transfer of promising young Indian full back, Colin Abranches from Salgaocar FC to Mohammedan Sports club and also defender Wahid Sali who switched from ONGC FC to Mohun Bagan."
Saurav Chatterjee, meanwhile signed off by dismissing any suggestions that High Life would be interested to have a stake in the proposed new league saying that they were already too well integrated with the existing I-League clubs.