Indian football, especially the national team, was in its prime in the 1950s and 60s, as the All India Football Federation (AIFF) President Praful Patel brought to the fore while hoping for a change in fortunes in the coming years.
"All stakeholders must be partners and must see the future in this game (football), to be able to have the willingness and enthusiasm in this rather interesting, but long journey," said the 55-year-old.
"Indian football has always been a very popular sport, but has lost out in the last 30-to-35 years ever since India's performance at the international level started declining. Any country follows a game as much as the national team at an international event. In the 50s and 60s, we were the Asian champions and India used to be very football crazy," he recalled.
Even small towns dotted around the country had more enthusiasm for football than they had for any other game, including our current game which is cricket. I always say that, while it's (cricket) a great game and we (India) do well in supposedly, it's only played by 8-to-10 countries of the world, half of which (countries) - if you count their population - would not add up to the size of Sri Lanka."
Patel hence called for the popularisation of the beautiful game in the country and mentioned the importance of commercialisation.
"We need to popularise the game of football which is probably the only game which is played by every single nation on this planet," he said. "To that end, it's also a big challenge because you are competing with that many more countries. To do well, you have to find the best talent and nurture it, but most importantly you must have the commercialisation of the sport - if you do not have that, you cannot sustain that sport.
He continued: "Every team cannot remain at the amateur level of the sport, you cannot expect professionals to get into the game and not have a future ahead of them. So I think it (commercialisation) is important and it's happening in all sports, so why should football be any different?
"I think, in India, we should create that opportunity more and more as we do have a certain amount of commercial value to the game. I'm happy that players have started getting more money than in the past," he added.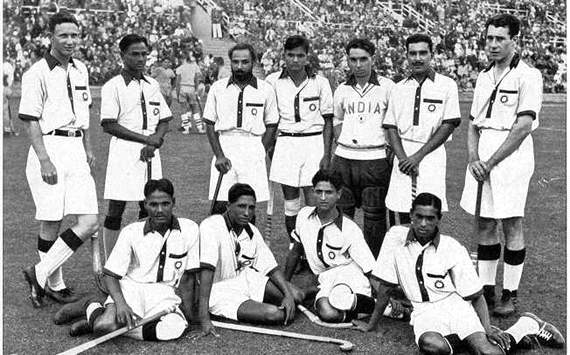 Indian Hockey was once in it's prime
The Hockey India League (HIL) organised with the aim of reviving the national game saw major corporates investing in the property and Patel pointed towards it as an apt example to follow.
"One good example or an eye-opener is the Hockey League (Hockey India League) which just took place where so much more money came into the game, the players and the stake-holders which never happened in the past. I think that will create more energy and enthusiasm in all sides, including the players.
"Day-by-day they will do better, improve the country's performance and the whole value chain keeps on increasing and expanding. In football also, of course, we do have the established I-League which has its own commercial value to it," he observed.
We're happy that we have strong partners now in the form of IMG-Reliance, who have got the master franchise for most of the properties and all the other assets that the All India Football Federation (AIFF) presents."
"I think it's not just about with whom we have the partnership. All other aspects to the partnership will become valuable only when we make sure that the whole pie gets bigger and not just two stake-holders, but everybody in the value chain get more and more advantage and sees more value and potential in the whole effort."
Further, talking on the lines of AIFF Technical Director Robert (Rob) Baan's 'Lakshya 2022' programme, the President of the Indian FA has expressed his confidence over the future of Indian football.
"We (AIFF) are happy that over the years we have been able to do much more than ever in the past as we really have a 'Lakshya 2022' in front of us. We have Rob Baan as our Technical Director and many other people assisting Rob and the AIFF. With so many youngsters participating in so many different aspects of our developmental programme, I can see very positive energy in the years to come," he stated.
"The other side, FIFA and AFC have looked at India (Indian football) very meaningfully and have decided that India should be one of the countries which should be in the focus areas," Patel mentioned.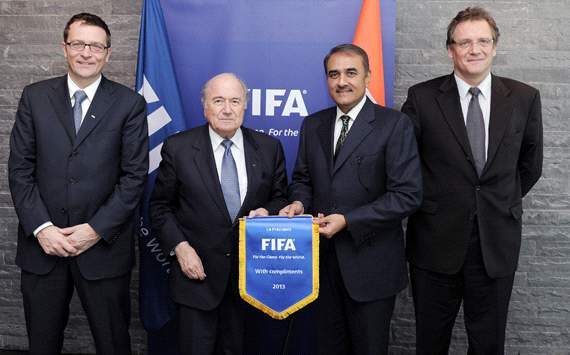 What comes from these meetings?
"In the fourth week of January, I was en-route meeting the FIFA President (Sepp Blatter) and the General Secretary (Jerome Valcke) reiterating that we would like to see India amongst the top nations in the world, in football. One - why should a country which has got a sixth of the global population should be left out in any meaningful sport; and two - to even make the sport profitable and commercially more enduring, you will have to include India," Patel explained.
"It's of course a win-win situation if we do well, a win-win for everybody who participates, and that's why FIFA has even moved the development office of South Asia to New Delhi and we have a lot more support coming from them (FIFA)," he elaborated.
The Union Minister of Heavy Industries and Public Enterprises then moved his focus towards the youth development department and promised to use his influence to get more investment in the sport. "We have got youth academies now. Like Tata Football Academy (TFA) started many years ago, now we are having many more academies which have been set-up all across the country. Another five-or-six [academies] will be on in the next year or so," he anticipated.
In fact, I am going to use my personal good offices with most of the people in the industry of business fraternity to see that each major corporate house at least adopts one major football academy, because that makes those academies stronger. They (the academies) become more self-sufficient and they will be able to deliver the next generation of football players."
India has bid to host the 2017 U-17 World Cup, the decision on which should be out before January 2014. Patel is of the opinion that hosting the mega event shall surely help India immensely in the years to come.
"Along with youth development, we are very seriously bidding for the World Cup U-17 2017, because that gives us a clear five-year target. Unless we work with some target, I don't think we will be able to make a beginning and that's why we are looking at this World Cup U-17 as a major turning point for Indian football."
"More importantly," he added, "I think one of the reasons why Indian football hasn't got its commercial impetus is because we have a very poor infrastructure and I think one key focus area which needs to be worked out and highlighted aggressively is the development of football stadiums in the country. That is the only reason why, I would say, we have not been able to achieve targets and not been able to do as well.
"Can you imagine? A country as big as India - we do not have a single dedicated football stadium in the country! Salt Lake stadium in Kolkata is not a football stadium. It is a multi-purpose stadium - one day you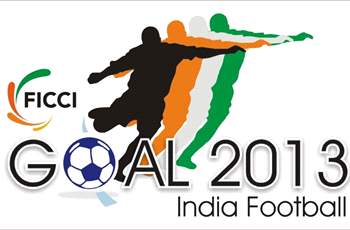 have athletics, one day you have football and the third day you have AR Rehman night also there. So it does not enhance viewers with the best interest of the game, because they are not compact stadiums as football stadiums should be," Patel rued.
"And there is the Jawaharlal Nehru stadium in Delhi which now is exclusively available to football, yet it is not a classical football stadium. So it needs to be highlighted that in the entire country, very few state associations have got even limited infrastructure and that is why we have to focus on infrastructure development across the country. That's why this World Cup U-17 makes it important, because at least then we'll have a target."
Should India win the big to host the U-17 World Cup in 2017, Patel fired a warning shot at the state associations to work their socks off to reap the benefits of such a pretigious event.
"We'll go and tell Goa that you don't make a stadium, you will not have World Cup U-17 venue. Period. So I'm sure that will wake up everybody. Same will happen for Kolkata or any other place. We will tell all the states that if you have a stadium, fine. Other-wise I'm sure we will find somebody else. This is a way, I think, we have to focus and keep a target in front of us," he said.
How do you stay up with football when on the move? With http://m.goal.com –your best source for mobile coverage of the beautiful game.