Scott O'Donell, the All India Football Federation's (AIFF) Technical Director of academies, stressed on the fact that he and his team are only on the look out for quality players.
"Phase I of our regional academies started in May last year in

Navi

Mumbai

, where we have boys who are born in 1997 staying in

Vashi

at Fr. Agnel's school, and that's been a good 18 boys at the moment," the 45-year-old began to explain.
"We want to increase the base. We can accommodate upto 30 players, but we haven't found 30 players who were born in 1997, who were good enough. We're not going for quantity. We could have filled up four academies with 30 players, but that would have been below the quality that we're looking for."
Should India win the bid to host the 2017 U-17 World Cup, they will have a chance to field the team in the esteemed youth competition. O'Donell believes that Indian players would sure be competitive, if not, on par with the rest of the competitors. "If we're going to make it for the 2017 U-17 World Cup, as Jim [Selby]

(Technical Director, Asian Football Confederation)

mentioned, one of the negatives would be, are we

gonna

be competitive? If we're gonna be competitive, we have to pick the quality players, and we're sure there are players who are out there - we just gotta find them.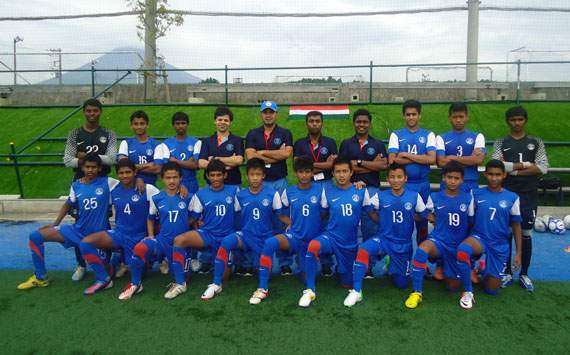 India U-14 boys to feature in the 2017 U-17 World Cup?
"We have selected boys born in 1998 split between

Mumbai

and

Pailan

who will be in Bangalore, hopefully from April, but we do have the players from the

Pailan Academy

of September this year who were born-in-1998 players. So the best of these boys will be preparing for the U-16 qualifiers in September this year," he said.
The Australian also suggested that it's vital for the players in the academies get as much as playing time in a competitive environment and hence the AIFF is planning to host an inter-academy tournament. "We had our first inter-academy tournament in December 2012. It was a very important tournament for us because the players are training everyday, but they need to play games. They play friendly games every week, but it doesn't have that tournament impact," the FIFA official went on to reveal plans of diversifying the inter-academy tournaments.
"Our plan for the future is to invite private academies to participate in our inter-academy tournament. So it's not just AIFF boys playing against each other. It might be

Tata

, it might be

Sesa

, it might be whoever. We wanna try and get as many private academies involved as possible."
"About what we're doing at the AIFF and academy programme, I know there's been a speculation about someone commented that it's not going as planned and that's correct.
"I have been here since November the 15th, 2011. I was appointed by FIFA to help set up academies together with AIFF technical director Rob

Baan

who has been working to put some plans in place.
"The plans haven't gone as planned and there is a variety of reasons for that, and I'm not trying to make excuses at all, but I can assure you that everyone in our department are working extremely hard to try and ensure that the academy programme works.
"On top of that, Rob is set on embarking on an ambitious grassroots programme where we can get boys and girls playing football hopefully in a safe, caring, nurturing environment, and that's also with the co-operation of FIFA. Also, this year is the Asian Football Confederation's year of grassroots football, so we're looking to embark on some programmes over there as well."
The former national team coach of Cambodia then turned his attention to what the technical team wants to achieve by the end of this year. "Phase II is starting this year. We also have one academy for 1999 born boys. There's 27 of those selected and the location of that academy is yet to be confirmed, but the 2000 born boys - 22 of them who we selected at the

Kalyani

football festival started in Goa on the 1st of February. I was down there (in Goa) last week and it's great to see 22 talented boys who were proud to put on the AIFF shirt and are getting excellent coaching down there - good facilities. So I'm very happy that, that's open," he continued.
"One of the issues we had, and once again, I'm not making any excuses for the All India Football Federation or myself - as a fact, when we had the football festival in Kayani last year, we asked all the states to pick their best players. One team for boys born 2000, one team for boys born 1999."
Speaking on the said issue, O'Donell unravelled,
"Six states didn't participate at all. Eight states got disqualified because they had more that three players overage. So we had 75 players. When you talk about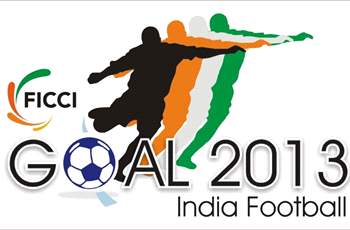 overage - when you're talking about 13-14 - it's medically impossible to determine whether you're 13 or 14, but Dr. Manab (Dr. Manabendra Bhattacharya), who has gone through FIFA and AFC courses, he knows the protocol - that if you digitally X-ray or MRI the left wrist, that if it's fully fused, then at least you're over 16. So we gave the benefit of the doubt to so many teams because we couldn't confirm, even though we may have suspected (some overage players), but what we could confirm that there were over 16s in an under 16 tournament. So these are some of the problems that we are facing, and the year before we picked a 104 from the festival and 91 of them were overage.
"So one of the reasons why the academy programmes hasn't rolled out is because we haven't found the players - the major reason is the overage issue. That being the case, I'd like to compliment Delhi, Sikkim and Mizoram for being the only three states that didn't send any overage boys. So that was a very positive thing from our point of view, but we selected 22 players from the under 12's and 27 players for the under 13's, and we were there for the entire week because we take the selection process very seriously, because it's an opportunity for these boys that they may never get. It could be the future if they get selected in one of these academies. We were hoping to get at least 60 boys, and we tried, but we have to be selective and we didn't find 60 boys."
Scott O'Donell did stress on the point that they wanted to snap more boys for the academy, however, because of the overage issue, they haven't been able to do so. He commented, "Our selection is very subjective. We had nine scouts there, besides Rob and myself. We couldn't find the players that we wanted, but I'm very happy with the players that we have got."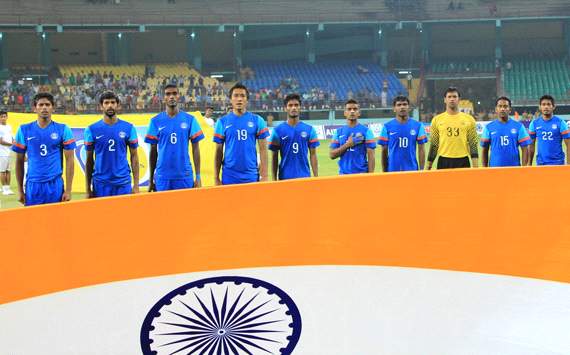 What does it take to stand in honour of the Indian tri-colour?
O'Donell spoke of the pyramid of gradual development for talented players as they envisioned, "We need to have a bigger base at the bottom (school football/youth tournaments) who will fill the regional academies, and then to the elite academies and then to the Arrows or to I-League clubs and hopefully to the national teams. So that's the model that we're working on. It's very basic, but we don't want to complicate things. We think that this is the way for us to go in the short term to identify players."
He was of the opinion that, in an ideal scenario, the academies have to be run by the clubs in the country and not the federation. "We should not be having the academies. It's the clubs who should be having those and we should have the national teams. At the moment that's not the case. So we're trying to show the way," he passed on a message to the I-League clubs in general.
Finally, the Australian however admitted that the blame of overage players cannot be put on the states alone. "As I said, the issue of overage players is not all the fault of the states. The AIFF also have to take responsibility to inform the date changes and give prior notice to the states so that they can select their best players at the festivals and we could get to see quality players," he said.
"If anyone has got talented players in their academies, we will never turn them back, if they are the kind of players we would like to keep in our academies. So the offer is always open,"
O'Donell
asserted.
How do you stay up with football when on the move? With http://m.goal.com –your best source for mobile coverage of the beautiful game.