Ayush Srivastava




Feature

|

India




Follow on
With the human race being saved from the doom prophesized by the Mayans and having welcomed 2013 with enough enthusiasm, it is that point of the celebrations, when we make resolutions for the year!
We have a look at commitment that clubs, players and officials in Indian football shall try making for the following 12 months – and most probably fail at it too!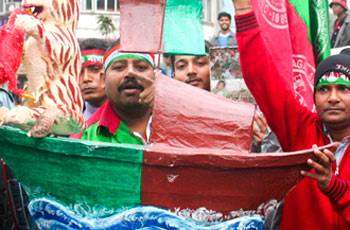 Never to leave the boat while sailing in torrid waters
If the Mariners could go back in time, then we would definitely have got the chance to watch the second half of the Kolkata derby that was suspended after Mohun Bagan did not come out for the last 45 minutes, citing "security concerns".
The All India Football Federation (AIFF) though, felt otherwise, and the Kolkata based outfit was withdrawn from the rest of the season and handed a ban of another two years.
If after this, Mohun Bagan have not resolved to never leave a match mid-way, then they never ever shall!

It is now customary before an International friendly or tournament for a coach, player or official to come out and moan how the FIFA Rankings don't do justice to the talent of the squad. And how the country should be aiming for a place in the 2022 or 2026 World Cup.
If only all of them resolved to concentrate on the game and first beat sides like Singapore, the rest of it would take care of itself. Please do not bore us with your 'over the top' quotes as we aren't fools.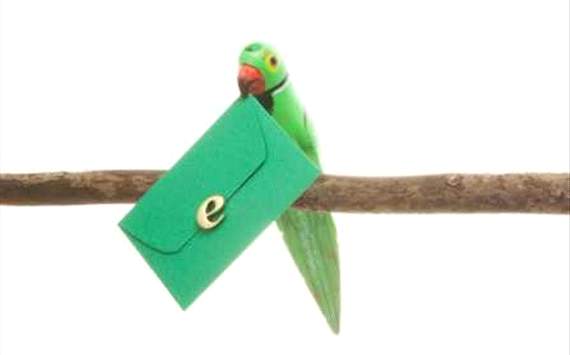 Will Ricketts send a "sorry" tweet to Armando Colaco?

The much travelled Englishman seems well on his way out of Dempo SC after his outbursts on Twitter against Armando Colaco, whom he had compared to Arsene Wenger at the time of his signing and had promised to take the Goan club to the next level!
A resolution to think thrice before tweeting accusations is well in order then!

The Goans released Sean Rooney, Angel Guirado, Sandesh Gadkari, Malswamkima, Bijoy Basfore and Karan Atwal. Affectively their top three strikers and then David Booth moaned about not having any strikers. I am sure sympathy is in short-supply for the 2010-11 I-League Champions.
Infact this obsession to release players mid-way through the season has haunted the Goans for several season now. There are countless such examples and hopefully the players need to be smarter when dealing with them. There is something seriously wrong with their transfer policies. If their flirting with relegation this season does not make them swear to get rid of this habit, then Division 2 might be calling soon.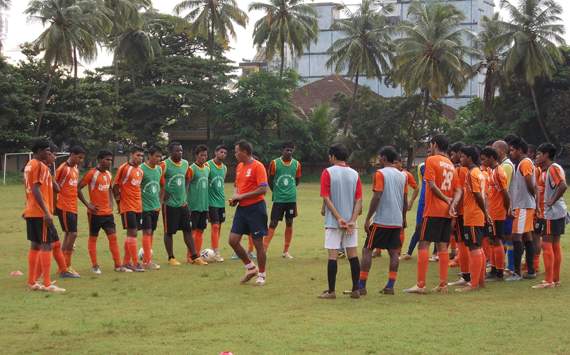 It's time for some old school lesson, boys!

Just like last season, Sporting have made it a habit to concede a lot of goals. However unlike the last campaign, they do not have James Moga upfront to score and create as many goals.
Hence a commitment to cutting out school-boy errors in defense are needed, for the Flaming Oranje to move away from relegation.
Perhaps the least loved of all the I-League sides, when it comes to fan-base and popularity as the two public sector clubs that continue to work on a miniscule budget. With neither club yet moving to private ownership, they stick out as sore thumbs to AIFF's commitment to professionalism in football.
Perhaps someone could help them through the paper-work and help the Indian FA in fulfilling its resolution of several past years!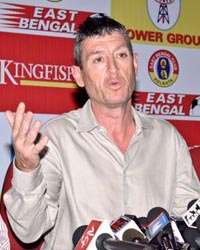 After a couple of years of faltering at the final step, it seemed like this might finally be East Bengal's season, as they went ten games unbeaten. However lack of teeth, despite having a host of Indian strikers in Robin Singh, Manandeep Singh and Baljit Sahni alongside Chidi Edeh, upfront has seen them lose some ground in the last few games.
Their British coach must resolve to solve this issue and finally get his hands on the silver-ware that continues to elude them - The I-League.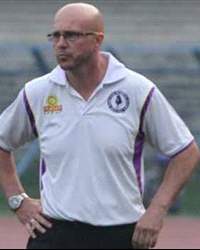 Seeing their team put up listless displays and lose consistently must be bad enough for Prayag's faithful, but listening to their coach talk about Real Madrid and Barcelona's playing style must surely make them cringe.
So please Eelco Schattorie, please swear to not mention top European clubs in the same breath as one where players are failing to string half-a-dozen passes together!
The All India Football Federation (AIFF)

Well if the national football authority decides to resolve all issues that Indian football currently faces, the list would be so long that the officials would take months to go through them.
So if they could just manage to bring some professionalism into the game and resolve their differences with the I-League clubs over sharing the revenue and making the league a separate entity, it would take the game forward in the country. This shall be enough for 2013!
While it is right for the fans to demand better efforts from the players, club and the AIFF, they too have a duty to support their sides.
Hence all those with Indian football's best interest in their heart, must surely turn-up in huge numbers to fill-up those empty stands for both, their club and country. And then perhaps, their passion could spark a change in the fortunes of the game.
And please do not throw stones or missiles from the stands when your team doesn't play well. It results in a player getting injured and to some extent, a team getting banned in the end.
How do you stay up with football when on the move? With http://m.goal.com –your best source for mobile coverage of the beautiful game.