Ayush Srivastava




Analysis

|

India




Follow on
The past few days have seen two World Cup winners, Dunga and Diego Maradona come to Indian shores, with both getting fan adulation and prime media coverage.
Maradona visited Kannur in Kerala, strictly on a commercial visit, but wowed the crowd at the jampacked Jawahar Municipal Stadium. More than 50,000 people were present hoping to catch a glimpse of the Argentine legend.
In a country where I-League matches are often played in empty stadiums, the excitement amongst the masses during the World Cup winner's visit was quite a sight.
It also made one think, if crowds throng to a stadium just for a glimpse of a world famous footballer, then wouldn't bringing such marquee players to play in the Indian circuit be the way forward to popularize the game?
Of course the first problem that might be pointed out is the astronomical wages such players would demand.
However Indian teams are already paying crores to foreign recruits who have never come close to being in the same league as any World Cup winner or truly world class player for that matter.
Surely if one of these clubs, tried to rope in a top quality player, possibly at the fag end of his career, sponsors would realize the potential of having such a player in their roster, and would come forward to back such a deal.
This was in fact the reasoning behind the idea of launching the ill-fated Premier League Soccer (PLS), which had added several top players like Fabio Cannavaro, Robert Pires and Hernan Crespo amongst others, to its roster.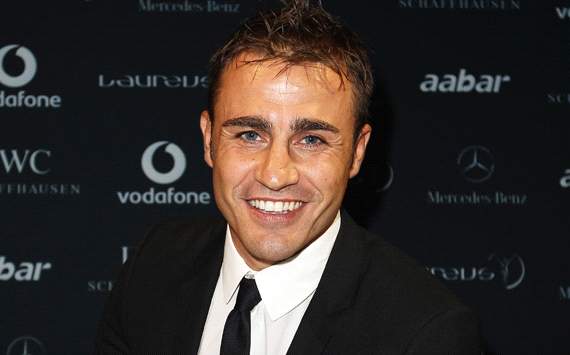 Would such stars draw in the crowd for I-League games?...
The 6 teams up for grabs were sold for crores, except the Haldia franchisee. Not only did the clubs go for big money, they invested whopping amounts on marquee players, knowing that crowds would come in droves to watch these legends in action.
As is so often the case, red tape and lack of infrastructure meant the league never got going, however the same needn't happen with the I-League, which is, unlike the PLS, a pan-India league. Also having been operational for several years, grounds and sanctions are not an issue for the I-League.
It has been seen on the few times that world class players or former legends have visited the country, football fanatics have come to see them in action in thousands.
Not only would sponsors in such a scenario get good coverage for their investments, but the clubs, who have been crying out about the losses they are making and lack of public interest, would also get some monetary benefits from such a deal, as packed stadiums would be the norm.
If they back it up with an efficient merchandising system, then they could even see the balance sheet showing some positive inflow, apart from helping them build on their fanbase, as good players are bound to bring good results on the pitch as well.
An influx of such stars would eventually raise the profile of the league, also giving Indian players a chance to learn from players who have been at the very top of the game. It would also promote youngsters to take up football as a more serious vocation.
This would help promote the profile of the league in the country.
How do you stay up with football when on the move? With http://m.goal.com –your best source for mobile coverage of the beautiful game.