September 2, 2012
- India were triumphant in the Nehru Cup finals beating Cameroon, a team placed 109 slots above them, making it a treble of Nehru Cup wins on the trot. Along with widespread euphoria among Indian football fans, it was expected that India would make a giant climb on the FIFA rankings.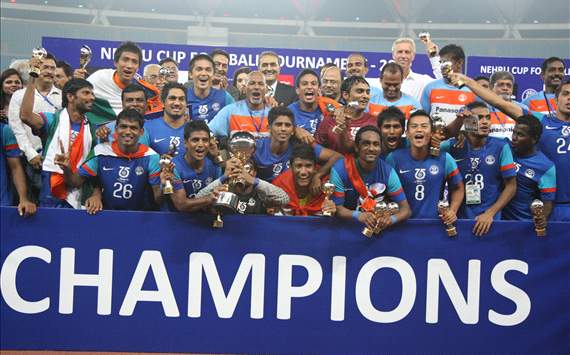 September 5,2012
- The FIFA monthly rankings released finds India having dropped a spot to 169th. Indian fans were furious, labelling bias and faulty algorithms of calculating the world football rankings. Besides Cameroon, India had beaten Syria and Maldives, both teams placed well above them.
First India drew against Nepal however cost them a lot of ranking points, which offset the ones they gained by defeating Maldives and Syria.
Secondly, the All India Football Federation (AIFF) in its bid to increase the star power of the competition, invited the Indomitable Lions, but failed to understand that they would obviously not send their first team composed of players playing in Europe, where the leagues were in full swing. Hence the win against Cameroon which would have fetched India 242.52 rating points, could have seen them easily swing up several places.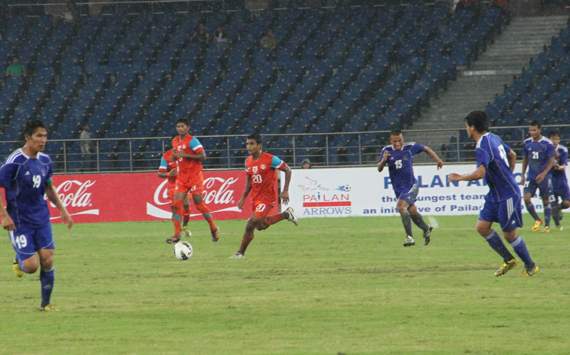 Hence, instead of organizing a tournament which does not provide substantial benefits to India's chances of improving their football and qualifying for the Asian Cup, the Indian FA could have played friendlies on FIFA International Match Days. Although that would not have resulted in the India team claiming a meaningless piece of silverware, it would have a far more tangible benefit.
Considering the opposition for the friendlies is also an important criterion. Hypothetically speaking, if India had met the full international Cameroon side, they would have been soundly thrashed save for a footballing miracle and would have thus served no purpose in their bid to slowly climb up the ranking ladder.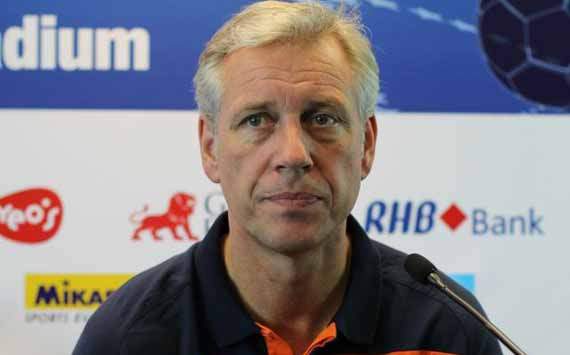 Similar sentiments are shared rightly by Wim Koevermans, coach of the Blue Tigers, who was restrained in his celebrations of the so called 'historical' Nehru Cup treble. Instead he focused on playing more on the International match days with stronger opposition.
"I can't look back. I have to think forward. It is very difficult to create an international calendar for the team. It is tough to play an international match on every given date and it also becomes tough for the clubs to release players.So we have to have a good plan and make use of any opportunity that we get to play international matches."
As rightly pointed out by the head coach, the AIFF needs to get its scheduling right so that the International Match Days do not clash with the domestic tournaments like I-League given that the clubs might as well be hesitant to release their prized assets. Moreover, the choice of opposition must be decided rationally, and not merely to attract star power.

With Koevermans' advice, we are certainly moving in the right direction as India is scheduled to play Singapore on 16th September, which has been officially earmarked as an International Match Day and the I-League is also on a break, with all players are available for selection. Singapore who are ranked 6 places above 168th ranked India is also the ideal opposition to take on, where the Indian boys will believe that they have a fair chance to up with a result.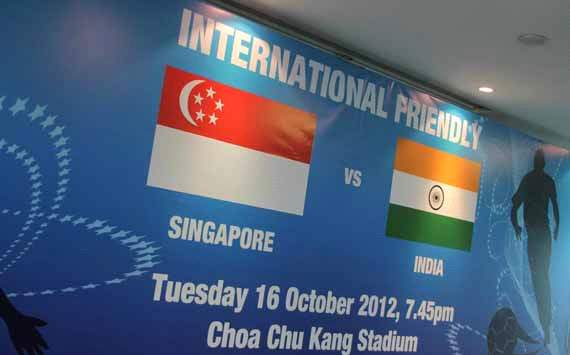 Analyzing the rankings, India currently have 114 points to Singapore's 126. With India notching up a win, their points tally will go to 123 while Singapore drops to 115. Even a draw would mean that Singapore drops to 119 while India ascend to 118 points. Thus, the massive advantage of playing opposition who are just a few ranks above, instead of a team who are in the top 100 where even a draw is only a distant dream.

Hopefully, the Singapore friendly is the start of this trend where India will play regulalrly on FIFA matchdays. This will aid in India climbing the rankings, not very rapidly but steadily.

( For more information on how Fifa Rankings are calculated you can check our very own article describing the nitty gritty of the process and how it is pretty logical )
Do You Think India will be able to beat Singapore in their own den? Let US know Your views.

How do you stay up to date with football when on the move? With http://m.goal.com – your best source for mobile coverage of the beautiful game.