It seems an exercise in pointlessness that Blackburn want to sack Steve Kean after the damage has been done...
Arkaprabha Chakraborty

Analysis | India

Follow on
Ever since Venky's took over at Blackburn, they have had this annoying habit of thoroughly putting their foot in it at crucial moments for the future of the club. Right from the word go back in November 2010, Venkateshwara Hatcheries have proceeded to antagonize Rovers fans with some of the most baffling decisions. First on the list would be sacking vastly experienced Premier League manager Sam Allardyce, who was sailing as steady a ship as manageable under the circumstances at the time.
Their next mistake was to plump into the managerial hotseat the completely inexperienced Steve Kean, who had never taken complete charge of a team in his life till then, as a caretaker manager. Two weeks later, they decided that he merited a three yer long contract despite his chequered record of one win, one loss and one draw till then. Then after their fortuitous 15th placed finish, next season Venky's proceeded to improve the terms of Kean's contract. This in spite of his utter lack of popularity among the fans, alienating them even further.
Rapid Fire|
The first thing Venky's did was sack their experienced manager
Next season, Kean proceeded to to match Sam Allardyce's loss record with the Rovers for two years and 90 games in just 65 matches. An unenviable achievement. He is, statistically speaking, Rovers' second-worst manager in the Premier League era (Paul Ince's half season stint claiming top spot). They toured India in October in the middle of their Premier League season when they were languishing in the 19th spot.
Ultimately, they became the first champions of the Premier League to get relegated. Yet the VH Group has admirably backed their manager in face of popular protest, dismal results and their own Director of Football, Shebby Singh.
But they finally seem to have come to the end of their tether. Blackburn seem all but ready to sack their gaffer and he seems resigned to his fate. But they reportedly intend to appoint his assistant manager, Eric Black as coach instead and we all know how this scenario played out with Big Sam. At least Black has the saving grace of managerial experience.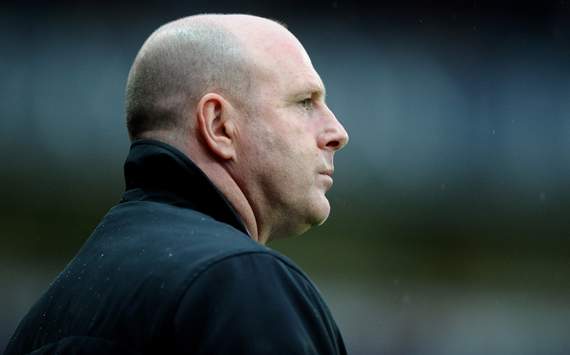 On the brink|
But is there any point to sacking Kean now?
Yet the question remains, why NOW? With Rovers sitting second in the table and cruising quite well, after having given Kean the summer and a good budget for transfers, after getting points in six out of seven games, after bringing in names like Danny Murphy, Dickson Etuhu, Leon Best, why sack Kean NOW?
If the deed had to be done, it should have been done back in their Premier League days when there was still something worth saving. Now that Rovers are in the Championship, it is not easy to conceive that they will go down even further.
The fact that he is having a good run shows that Kean is possibly a manager who is not cut out for the Premier League from the onset. But the sacking seems even more pointless from a strictly objective point of view because Rovers should give him the opportunity to guide them back into the Premier League and if they choose, not extend the contract which expires at the end of the season anyway.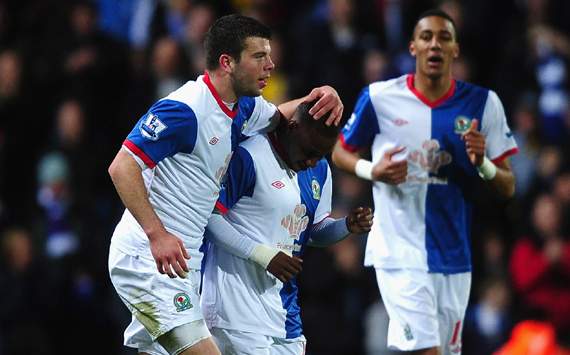 Camaraderie|
Why sack Kean when Rovers are playing well?
But Rovers are adamant that Kean should stay on at the club and if not manager, it is possible they will try their very best to give him some role of importance at the club. Why they continue to show so much faith in the man is not for us to judge, but it remains baffling for most dispassionate spectators.
Maybe it is the board taking a long overdue decision in face of public unpopularity. But then this whole hullabaloo seems a case of too little, too late as Blackburn continue to do well in England's second tier of football. A bit more egg on the face of Venky's.
How do you stay up with football when on the move? With http://m.goal.com –your best source for mobile coverage of the beautiful game.