Colaco mentioned that it was football's world governing body who coaxed SAFF into starting a women's championship in South Asia…
While the general view on women playing football in South Asia is a rather myopic one for a variety of reasons, Alberto Colaco, the general secretary of South Asian Football Federation (SAFF) highlighted that the reality is far different from the perceived one.
"All the eight SAFF Countries participate in the first SAFF Women's Championship held in December. 2010 in Bangladesh. All the eight SAFF Countries are participating in the second SAFF Women's Championship being played currently in Colombo, Sri Lanka. This shows that there is a lot of interest and awareness of women's football in our region," Colaco told Goal.com.
However it's a well documented fact that in most countries in South Asian region, the attitude of the federation towards women's football isn't very encouraging as on many occasions, the yearly women's competitions are scrapped or postponed on a regular basis. Given this scenario, it is certainly a commendable job by Colaco and his team to start a competition for women to participate once in two years. It must also be noted that sponsorship for women's football hasn't been encouraging and as a result there is "no prize money for the tournament."
"SAFF started the Women's Championship in December 2010 to promote women's football in the region. There are very few opportunities for Women in the SAFF region to participate in tournaments. This tournament gives them an opportunity (to participate)," highlighted Colaco.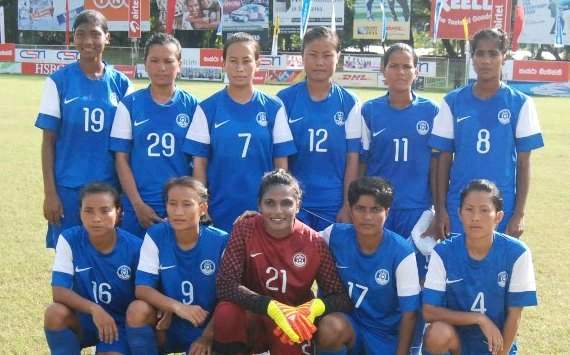 Few opportunities for women to play - Colaco
"It is actually FIFA who encouraged SAFF to introduce the first SAFF Women's Championship. SAFF also did not continue to be a one tournament organization and we worked with the organizing associations to start this tournament," he added.
Colaco acknowledged that most nations in the South Asian region do not have a women's league per say but there are tournaments instead.
"They have tournaments but not a proper league. However there are tournaments which attract a lot of participants," he mentioned.
The 64 year old believes that women's football needs a lot of improvement in the coming years before it can be deemed successful.
"The SAFF region has a long way to go. There has been some improvement. The Nepal, Sri Lanka and Afghanistan teams have shown a lot of improvement. Nepal is now challenging India, who have been the traditional champions of all women's competitions in this region," observed Colaco.
How do you stay up with football when on the move? With http://m.goal.com –your best source for mobile coverage of the beautiful game.