It has been more than 72 hours since India's exciting Nehru Cup win, and still the triumph against the Local Lions is still sinking in. However it is important to continue the good work, so that this victory does not become the highlight of the Wim Koevermans era, but a stepping stone to greater success.
While the Dutchman after the win felt that the squad had no weak links, for the neutral observers, there were still several points on which India could improve, if they are to fulfill their immediate quest of qualifying for the Asian Cup.
Central defensive worries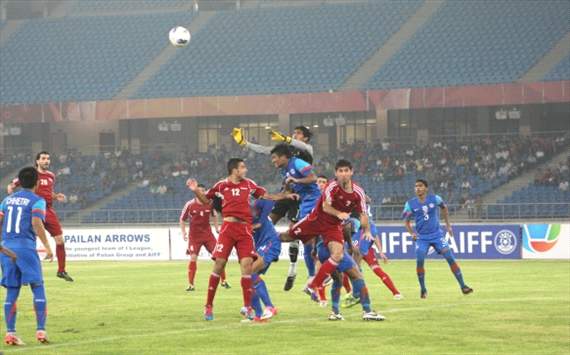 There is no denying that while Gouramangi Moirangthem had a good tournament, Raju Gaikwad alongside him did not always cover himself in glory, as his lapses in concentration often proved to be lethal to India's prospects in the competition, like in the final, when his poor header allowed Thierry Makon to score an equaliser. Also against Syria, he was spared similar punishment thanks to the profligacy of their strikers in the first half, after the East Bengal defender's errors handed them atleast a couple of golden opportunities to score a goal.
Gurwinder Singh too showed promise but seemed positionally naïve. Also Gurwinder has had a chequered medical history, often having fitness issues during the season. There is no denying that the duo have plenty of talent, but need to settle quickly at this level, if India is to have a chance of improving in the future.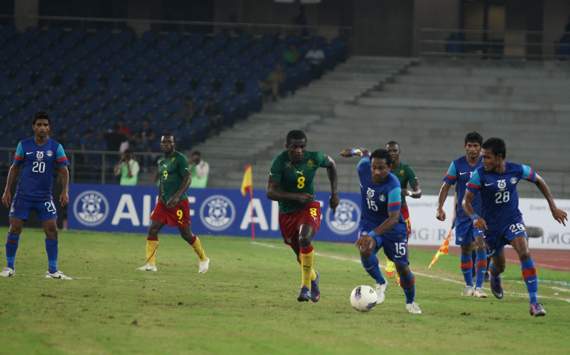 Inconsistency has been the problem here. Players like Clifford Miranda, Sanju Pradhan and Anthony Pereira continue to blow hot and cold in every other game, which is just not acceptable at this level. In a system like the one that Koevermans employs, the wide men play a huge role, and if they fail to show up, the attacking impetus of the team is hurt massively.
Miranda, though he had a great start to the tournament, assisting Sunil Chhetri's opener, he went off the boil against Cameroon and Nepal, having no influence in the final third, while in the final too his only real highlight during regulation time was the free-kick he swung in for Gouramangi's opener and the penalty he took.
Sanju meanwhile ofcourse was playing for India in a tournament for the first time, so though one can understand the bout of nerves he might have had at the start, he never really settled into his role in the side, and except in the league stage against Cameroon, failed to justify the faith shown in him by Koevermans.
Pereira too failed to capitalize on his impressive cameo against Syria, where he came off the bench to score a goal, but had a negligible impact on proceedings thereafter.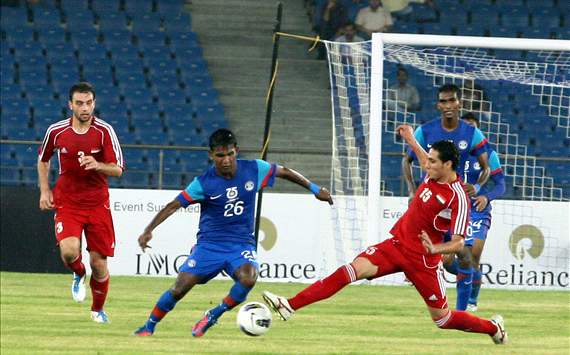 Koevermans persisted the entire tournament with Francis Fernandes "in the hole" behind the main striker, in order to help mould the side in his 'pass-and-move' style and maintain possession. However as was evident throughout the tournament, especially in the final, India did not really play in such a style, with counter-attacks proving the Blue Tigers best offensive weapon.
Not only did Francis Fernandes look out of place in that system, almost in every game, India looked far more threatening once Robin Singh joined the fray. When taking on higher ranked opponents, it might be a good idea to have such a physical outlet in attack from the off, with Francis providing width and pace down the wing, allowing India to play a quick, counter-attacking game that they resorted to against Cameroon, in a more effective manner.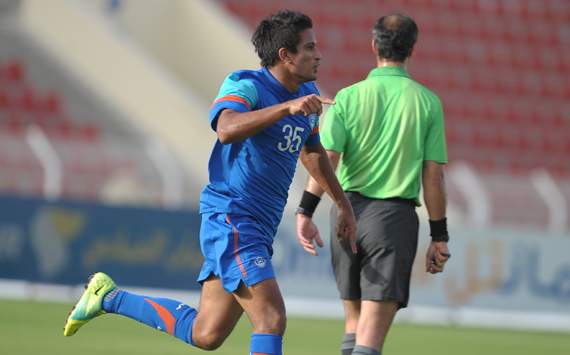 With Jeje Lalpekhlua not named in the final squad, India's attacking line-up apart from Sunil Chhetri wore an inexperienced look. While Robin Singh definitely provided a very potent physical alternative upfront, neither he nor Manandeep Singh, in the limited opportunities he was given, capitalized on the chances they got. Also Francis Fernandes failed to add any attacking threat as a supporting striker, and Alwyn George was not given a chance to stake his claim to a starting spot. Amongst all, Robin seems the best bet given that he adds the physicality upfront but one hopes that gradually the striker can find the back of the net as well.
While one hopes that Jeje returns to full fitness and finds his mojo again, there is a huge need for these players to step upto the mark, especially considering that more than in any other position, it is in the forward areas that India lacks depth, with the I-League now completed dominated by foreign attackers.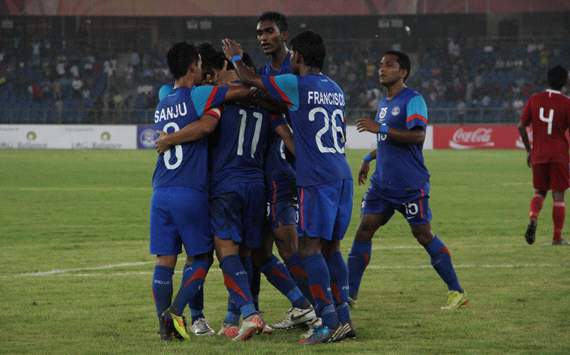 While the win against Cameroon definitely was praiseworthy, the bottom line is that it does not help improve India's FIFA ranking, as the game was against their Local Lions side. The only way to send India's standing north-wards is to continue making full use of the FIFA International match-days, giving Koevermans a chance to see what his best options are and also a chance for youngsters to gain experience.
As Jerome Valcke, FIFA General Secretary pointed out, "To climb the ladder in the rankings you need to play on FIFA dates and with competitive sides. Otherwise your good show won't reflect,"
However in India, the football season is not in tune with the FIFA official matches calendar, as on dates when International FIFA sanctioned matches can be played, either the Federation Cup or the I-League season is in full flow, meaning India miss out on good opportunities to play against top sides.
Also if the Blue Tigers organise matches on FIFA match-days, the chances of getting a full fledged side of a top nation improves, as top players playing in Europe have to be mandatorily released, allowing them to represent their countries on those days.
So India would actually get to play against the first choice sides of nations like Cameroon, United Arab Emirates or other higher ranked sides like Bahrain and Japan. When you try to organise a friendly on non-FIFA days, the chances of getting any full strength side is negligible, as has been evident over the years.
Follow Ayush Srivastava on

How do you stay up with football when on the move? With http://m.goal.com –your best source for mobile coverage of the beautiful game.