Independence is something which is vital to our living being and goes unnoticed while we are engrossed in our daily chores.

The freedom of speech and expression, right to equality, right against exploitation, right to freedom of conscience and free profession, right to propagation of religion and much more, which we have the benefit of, must be cherished as not everyone in this world is lucky to enjoy them.

It's about time to take notice of the same and dream big in every sphere of life including the most passionate, thrilling, lovable and popular sport – FOOTBALL.

Indian football is mired in a complex web of problems and while the recovery process is on, the time to undo the mistakes of the past are taking far too long for anyone's liking.

"Freedom is taken, not given," were the famous words uttered by Subhash Chandra Bose and it certainly holds relevance to the present day scenario.

While there is no single big step which needs to be taken to improve the situation, action must be initiated on simultaneous fronts. Also while we held our leaders, in every sphere of life, in great esteem a few decades back, thanks to the evils of corruption and lack of transparency, the same cannot be said of the 21st century India. Those in power have to be made accountable and answerable to the public as they owe an answer to every citizen in the country.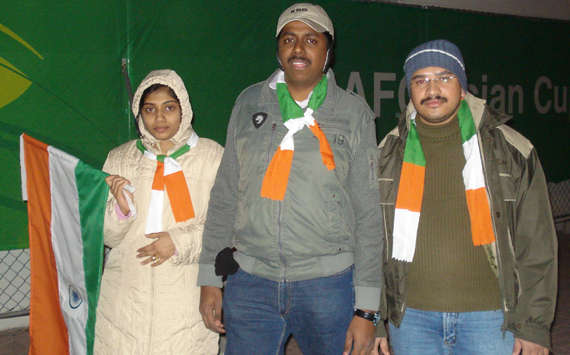 Inspiration must be taken from the freedom fighters as they embarked on the "impossible" dream to achieve Independence back then and dream that one day the Indian tri-colour would be amongst the elite 32 nations at the Football World Cup.
Yes, India is ranked 168th in the world and we are well aware of that fact. But with the above mentioned goal in mind, the nation can embark on a journey which shall see it scale new heights in the years to come.
And what is precisely what the Prime Minister of India, Dr.Manmohan Singh said in his address to the nation this morning.
"I believe that no power in the world can stop our country from achieving new heights of progress and development. What is needed is that we work together as one people for the success of our country. Let us once more resolve that we will continue to work for a progressive, modern and prosperous India."

Realize The Potential and Score to Live!

Happy Independence Day!
How do you stay up with football when on the move? With http://m.goal.com –your best source for mobile coverage of the beautiful game.