Over the years, Indian national team has seen a variable shuffle between foreign and Indian coaches, the latest being Dutch national Wim Koevermans taking over from Savio Medeira.
Churchill Brothers' technical director Subhash Bhowmick however claims that he is not perplexed by the sight of foreign coaches entrusted with the responsibility to lead the Indian national team.
"These foreign coaches are coming for ages. From the 50s, British coaches started coming. Then in between some Czech coach [Jiri] Pesek, then [Rustam] Akramov came from Uzbekistan came. Then the Bob Houghton era came. So this is nothing new," Bhowmick was quoted.
Talking at length to a Goan TV channel
Prudent Media
, the former India international continued, "Now the AIFF guys have opted for Dutch. Okay, Dutch football has got tremendous history. Their academies are very good, especially Ajax academy."
Is Koevermans the right choice for India?
The AIFF have appointed Rob Baan as the technical director for Indian football while Koevermans has been given the charge of the Blue Tigers.
"But what are they going to do with the [Indian] national team?" asks Bhowmick. "These coaches don't know our culture and habits. Tactically, the boys are not educated right from the beginning.
"I wish they do some miracle," he quipped. "Like Bob Houghton was met so much of uproar. I also initially became very happy because the boys were praising him, but afterwards I found why the boys are praising him - because he didn't have any control over the team. He never used to have a visual on what the players were doing. So the players used to be happy automatically."
"What is his result?," Bhowmick went on to question Houghton's achievements with the Men in Blue. "People talk about Nehru Cups. They won the three tournaments here in India. In your own home, everyone is a tiger. What has he done outside the country? He could not even win the SAFF Cup.
"At least Sukhwinder [Singh], Savio Medeira, Syed [Nayeemuddin] won the SAFF Cups. If you cannot go beyond that, there is no use listening to the players," he defended his earlier statement.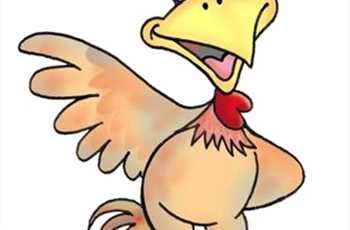 'Bhombal' calls the AIFF "headless chickens"

The former East Bengal coach called the AIFF "headless chickens" for not handing Armando Colaco with a lengthy term with the national team.
"Indian coaches are considered (for the top job). They (AIFF) are trying new methods, but they have got no policy. A few months back, what bad was Armando Coalco doing, but when he asked for a longer contract, these AIFF headless chickens...I call them headless chickens because they did not give that contract to Armando," he stressed.
"Why not? If you do not mind bringing the white colours (foreign coaches), why not the most successful club coach of this country? Why not give him two-to-three years contract? Why will he put his future on a bait and go for one year?
"And then all of a sudden, the AIFF made themselves a laughing stock by announcing* Karim Bencherifa as their coach without seeking the permission of his club (Salgaocar SC), whether they are going to release him," Bhowmick further ridiculed the AIFF.
*(although the AIFF had only shown an interest and spoken with Bencherifa on the same)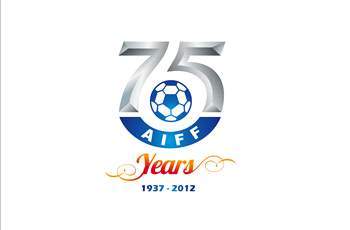 Who has been running the office for 75 years?

"What a mockery. The guys who are running the AIFF do not know anything. Someone was in marketing in some company, someone was something [else]. What sports management background do they have?
"I'm with Indian football for the last 45 years actively. I achieved something as a footballer, I achieved something as a coach. I've seen the fall of Indian football. I've seen the height of Indian football."
On being asked as to why he was never considered for the national team coach's job in spite of having enjoyed tremendous success at club level, Bhowmick passed a satirical statement, "The man who speaks like this cannot be considered for anything."
"Because we Indians, basically, we love 'salaam huzoor,' 'yes man.' That's why Armando Colaco could not stick. Who has got no personality will succumb to any pressure. I'm not going to do that. They (AIFF) know it. I don't need it because I got nothing to prove to anyone. I have got loads as Indian footballer. I have got trophies as Indian coach in my pocket - international tournaments which no one can boast of," he concluded.
How do you stay up with football when on the move? With http://m.goal.com –your best source for mobile coverage of the beautiful game.