The All India Football Federation (AIFF) General secretary, Kushal Das opened proceedings at the inauguration of the coaching seminar on Monday by addressing the media. He stated that the purpose of this initiative is to help all Indian coaches involved in youth development understand and learn to implement the AIFF's philosophy. He determined that it will go a long way to help Indian football.
"It's imperative we all understand the future philosophy of Indian football," he said. "The seminar is a significant step taken by our technical team in order to move forward," he added.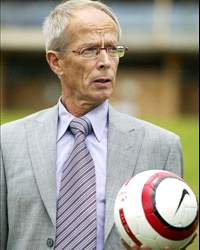 AIFF TD Rob Baan
AIFF Technical Director Rob Baan was also on hand to shed some light on the new programme. He informed that the 65 coaches who are participating in the five-day seminar will be given an idea about the AIFF's 'master plan'. Youth development, coach education and referees education will be the main aspects that will be addressed in order to create an Indian style of play to bring more success to the national team. Baan emphasized that it all begins with educating the coaches so we can bring up young players with the right philosophy.
"Coach education is perhaps the most significant aspect if we are to create an Indian style of play as we have intended," Baan said.
He further explained that the five-day course is arranged to discuss the style that Indian football could implement. He pointed out that the country is vast and diverse and so is the style of playing football. He suggested that the climate being so different in varying parts of the country means that the way football is played also varies. The Dutchman also sighted the difference in physicality of the players as the ones from the north are more likely to be taller while towards the south you tend to find smaller but quicker players.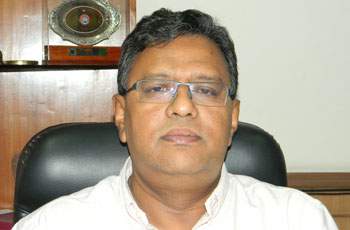 AIFF General Secretary Kushal Das
When asked about the I-League clubs refusing to release their players 21 days in advance of the Nehru Cup so that the AIFF can conduct a three week coaching camp instead of two, Kushal Das appeared confident that the clubs would give in to their request. He stated that he has received letters from some clubs and insists that the AIFF aren't asking for too much.
"I don't think we are asking for too much. Instead of two weeks, we are asking for three so the new coach has time to familiarize himself with the players," he said. "I think they (the clubs) will see reason and we expect to see all the players on the 1st of August," he added.
How do you stay up to date with football when on the move? With http://m.goal.com – your best source for mobile coverage of the beautiful game.