The former Indian captain was in Navi Mumbai for the start of a five-day coaching seminar organized by the AIFF. He spoke to the media about the importance of the seminar.
Bhaichung Bhutia retired from international football last year but has offered his full support to the All India Football Federation (AIFF) and the newly appointed national team coach, Wim Koevermans in a bid to drastically improve football in India from the ground up. The Football Players' Association of India (FPAI) president was present at the inauguration of a five-day coaching seminar that commenced on Monday.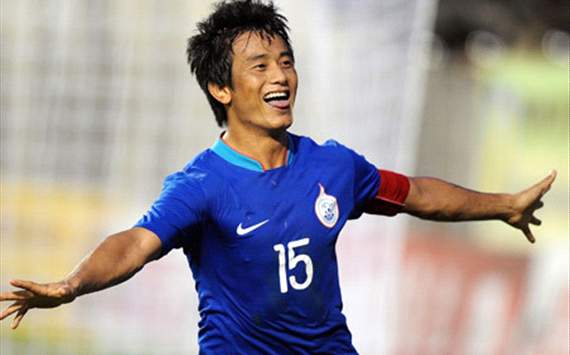 During the interaction with the media, the United Sikkim skipper reflected on the fact that this is the first time during his 16 year long professional carereer that such an initiative that involves the AIFF and coaches working together is taking place. He recalled that as a child he was always excited to learn new football tricks and worked hard to perfect them. He stated that he wanted to learn how to perform a banana kick when he really should have been paying attention to things like his technique and his positional play.
He pointed out that youngsters will be afforded the right guidance from their coaches as a result of seminars like this that will educate them. He expressed his frustration with the fact that there are too many stoppages during I-League matches.
"When I watch the I-League on TV (television), I feel like changing the channel. The referee blows the whistle every one minute. Two players jump for the ball and the whistle goes off," he said.
Bhutia suggests that the amount of stoppages slows down the pace of the game and makes it boring. He regards that flaw as one of the reasons why watching European football is so much more entertaining.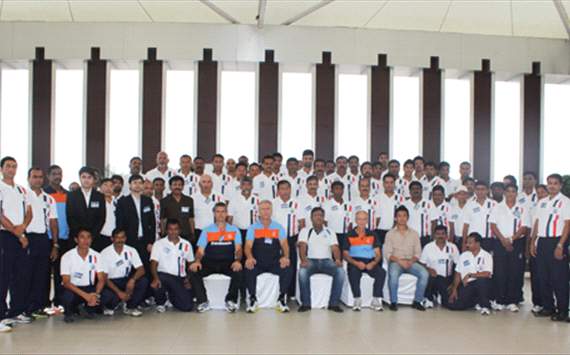 Finally, the 35 year old stressed the importance of the support from the I-League clubs and the fans in the AIFF's endeavour to revolutionize Indian football. He called for the same support fans offer cricket in the country and emphasized that this will take a collective effort from all parties involved.
"Let's not get stuck in the 60s and 70s. Let's embrace the new concepts," Bhutia encouraged. "From my experience, I have starved for the right kind of training for long. This initiative by the AIFF is an excellent one. It's the right beginning," he concluded.