FPAI Indian Football Awards 2012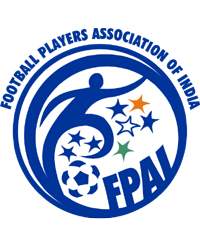 The process to vote for your favourite player is simple as all YOU have to do is

visit www.thefpai.net and vote for your favourite.
East Bengal
striker
Tolgay Ozbey
is one of the nominees for the FPAI Fans' Player of the year alongside team-mate Sanju Pradhan, Ranti Martins of Dempo, Odafa Okolie of Mohun Bagan, Francis Fernandes of Salgaocar and Air India's Manandeep Singh.
"I'm actually very proud of myself that I managed this feat two seasons in a row. It's a great achievement but I have to thank my fellow team-mates. Without their help I wouldn't have been able to perform and get the support of the supporters," said the 26-year-old.
"All the East Bengal supporters have been great to me this season. We've had some ups and downs but our supporters have been there. I'm very happy that I've been nominated, and also to my fellow team-mates - thank you!"
The prolific goalscorer has netted 18 times in his 23 appearances this season and is considering options among the big guns of Kolkata for his future move.
"I've been talking with East Bengal, Mohun Bagan and Prayag United, and I'm going to make a choice out of the three. It's going to be tough. I've got offers from the Goa teams, but I'd definitely like to stay in Kolkata because I love the media and the pressure of football here," said Ozbey.
"I'll probably make a decision after the Kolkata League match which is on the 14th of this month. Until then, the most important thing for me is to finish runners up in the I-League and be the Kolkata League champions," he added.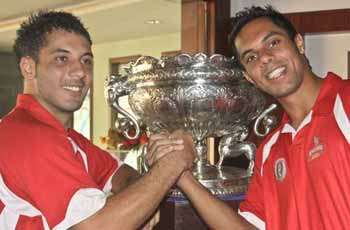 The times of glory with East Bengal...

The Australian of Turkish descent has also expressed satisfaction on his experience at East Bengal over the last two seasons and went on to congratulate Dempo Sports Club for winning the I-League this year.
"This was my second season at East Bengal and I think this season has been just as successful as the last. Why I'm saying this is - Last season we won the Federation Cup, the Kolkata League and runners up of the I-League.
"This season, we are hopeful runners up of the I-League, hopeful winners of the Kolkata League with one match left, we have won the Super Cup, we are runners up of the Federation Cup, winners of the IFA Shield. Our season this year has been just as successful as last year."
"I think the whole team should be proud of themselves. I think we've done very well. We've won trophies for the club which is the main thing. I congratulate Dempo for winning the I-League because they were consistent."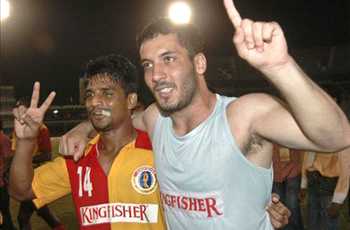 It was all but a lie about our fight...

It was reported earlier in the season that East Bengal players Mehtab Hussain and Tolgay Ozbey engaged in a physical "dressing room battle" after losing to Salgaocar by four goals back in December, but the Aussie clears the air over the same.
"Mehtab [Hussain] and me had no problem at all. It was a lie made up by people. Anybody from the team or the dressing room could have told you this. All of it was an argument and that's it, and it happens in any friendly environment," he confirmed.
"Mehtab and me had a press meet in Kolkata to tell the media that all it was, was only a second argument and that was it. We did not even touch each other. Not even a push. I have no idea how people turned it. I can understand people need news."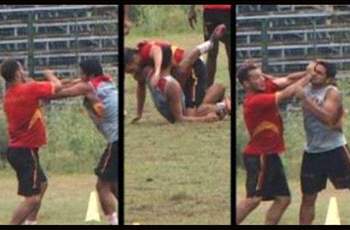 So...and what was that all about?

"With Gurwinder [Singh], yes, everyone saw it but Gurwinder and me are still the best of mates. He's a defender, I'm a striker. He's a tough nut as we all know. And Gurwinder is a very tough person to crack. It was just a bit of a misunderstanding and forgotten about," Ozbey admitted.
"It happens and you have to move on from it. It happens all over the world really. At the end of the day, we're all men, we're not 12-year-olds. There's a lot at stake here. The main thing is after having a disagreement, is to forget about it after you walk off that pitch.
"I believe Gurwinder and me have done that. On the aeroplane, we sit together and there's no problem at all. Everyone has a bit of an argument. There were no punches thrown. It was just a bit of pushing and shoving, and wrestling."
Ozbey mentioned that playing for a top club like East Bengal involved a lot of pressure as there is a lot more to do than the 90 minutes on the pitch.
"It's East Bengal. There's a lot of pressure here. It's not just about going on the field, playing for 90 minutes and resting. That's probably the easiest of things about being at a club like East Bengal."
How do you stay up to date with football when on the move? With

http://m.goal.com

– your best source for mobile coverage of the beautiful game.