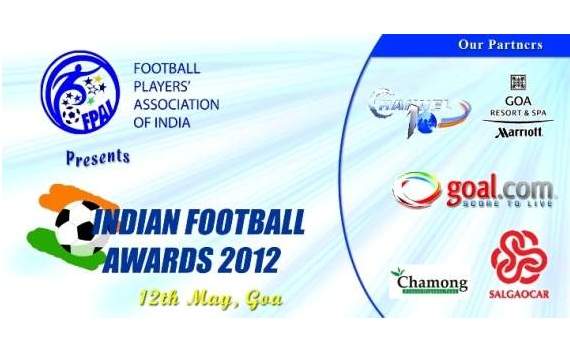 FPAI
Indian
Football
Awards
2012:
A
look
into
the
Fans'
Player
of
the
year
nominees
As FPAI hosts its annual players awards, it's time for fans to vote for the Fans' Player of the year. Goal.com looks at the six nominees for the awards you will decide...
FPAI Indian Football Awards 2012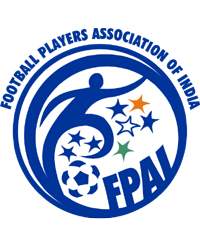 The process to vote for your favourite player is simple as all YOU have to do is visit www.thefpai.net and vote for your favourite.
Voting starts April 24 from 22:00 IST


Football is a beautiful game of thrills, spills and spell-bounding action, with popularity that can hardly be paralleled by any other sport. Hence invariably with such global following, it is the fan support that form an integral part of the game. Although at times over-looked, it is ultimately their voice, their chants and their opinions that make or break you.
So, as the countdown for the FPAI Indian Football Awards draws ever so near, very much in that similar perception,we at
Goal.com
look into the nominees of the much anticipated
Fans' Player Of The Year Award
category.
GROU

1 Ranti MARTINS

Read more on Ranti
Age: 26
Position: Striker
Club: Dempo SC
Goals: 31

The Golden boot winner from last season looks set to win it again as he has been in prime form this term too. After last season's blistering 30 goals he has gone a step further by scoring 31 goals, with one game still to be played. Not only that he also raked up 5 assists for his team so far and has also incredibly scored 4 goals in a single game, where he alone demolished the opposition, a hapless SC Goa who had no answer.
P A
2 Tolgay Ozbey

Read more on Tolgay
Age: 26
Position: Striker
Club:East Bengal
Goals: 17

Tolgay has already matched last season's tally of 17 goals with East Bengal and still has two more games to play. And just like last season, he has been the mainstay for the East Bengal side who were close on the heels of champions Dempo. It was a lack of support around the Australian which made the Red and Gold miss out on the crown but the striker was at his best, as was seen when he scored a remarkable four goals in the 8-1 thrashing of HAL Bangalore.
GROUP A
3 Sanju Pradhan

Read more on Sanju
Age: 22
Position: Midfielder
Club: East Bengal
Goals: 2

Although Sanju Pradhan's goalscoring and assists tally for East Bengal this season might suggest that he has not had a particulary great season, his performances go far beyond mere statistics. He has raked in 2 goals and 2 assists this campaign but his contribution to the team is making those darting runs down the wings and testing the goalkeeper with his beautiful range of shooting. Moreover this season he also took on a new responsibility as he was the club captain. In a mediocre season for Indian players, Pradhan has managed to carve out a name for himself.
GROUP A

4 Francis Fernandes

Read more on Francis
Age: 26
Position: Midfielder
Club: Salgaocar
Goals: 3

Although Salgaocar could not defend their I-League crown this season, Fernandes has been a mainstay in the Goan side's midfield throughout this campaign. His exemplary work rate and consistency has seen him turnout 21 times for the Goan side scoring 3 goals. His rich vein of form had also earned him an India call up from Savio Medeira. It is no surprise hence that he finds himself nominated as a Player of the Year contender.
5 Odafa Onyeka Okolie



Age: 26
Position: Striker
Club: Mohun Bagan
Goals; 25

Although Odafa has relinquished his title of I-League's top goalscorer, the second time running to Ranti Martins, the prolific goalscorer's exploits are no less this time around as he has raked in a marvelous 25 goals and with two games more games to go. He is also the only player to score two hat-tricks this season, one against Pailan Arrows and the other against former employers, Churchill Brothers. Amidst many disappointing performances and injuries galore in the Mohun Bagan squad, he was the only shining light in an otherwise trophyless season for the Kolkata giants.
6 Manandeep Singh



Age: 19
Position: Striker
Club: Air India
Goals: 8

Clearly one for the future, Manadeep has been on target more often than not for the Airmen. In 12 appearances he has scored 8 goals. Under Santosh Kashyap's tutelage he and his fellow strike partner Sandesh Gadkari have made up a deadly front pairing contibuting 15 goals among them. These two Airmen have stood strong as they have been preferred over Henry Ezeh and have repaid the faith shown by the coach. Being the highest Indian scorer in the I-League, Manandeep can certainly claim your vote for being Fans' Player of the year.


The process to vote for your favourite player is simple as all YOU have to do is
visit
www.thefpai.net
and vote for your favourite player. Voting starts April 24 from 22:00 IST

SO WHAT ARE YOU WAITING FOR. GET VOTING
Who should FPAI's "Fans' Player of the Year 2012" be?
Inside Goal.Com
/* empty because this one does not have controls */?>
Goal.com English - India
Goal.Com Editions
More
Copyright © 2013 Goal.com All rights reserved. The information contained in Goal.com may not be published, broadcast, rewritten, or redistributed without the prior written authority of Goal.com