A black day for Indian football as a first division player from Bangalore Mars collapses on pitch and is pronounced dead after being taken to the hospital..
In what what turned out to be a black day for Indian Football, a young first division football player Venkatesh D (28), collapsed on the pitch at the Bangalore Football Stadium and was pronounced dead when he was taken to the hospital.
The unfortunate incident happened when Venkatesh collapsed after taking a few touches of the ball at the 87th minute of his team's (Bangalore Mars) match against South Western (SW) Railway in the BDFA A Division league.
The news comes in just days after some efficient and quick medical attention had saved the life of Bolton's Fabrice Muamba when he too suffered a cardiac arrest during the FA Cup tie against Tottenham Hotspur.
Well, it just about sums up the pathetic state of Indian football and how far behind we are from a developed footballing nation.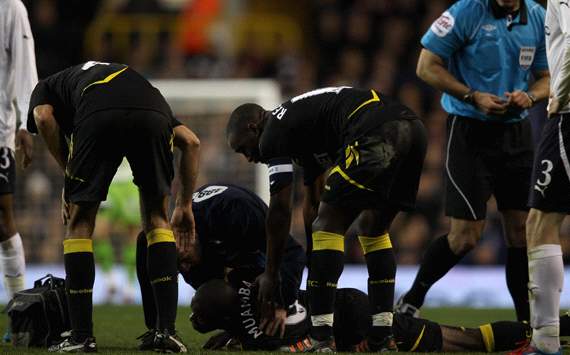 News Comes In Just Days After Some Efficient Work By The Medical Team Had Saved Fabrice Muamba's Life
No ambulance was present at the stadium and Venkatesh's teammates had to hire an auto rickshaw to take him to closest hospital, Hosmat Hospital, for immediate treatment. Quite astonishingly, mere sprays and ice-pack were used as treatment on the football pitch.
While in England, the authorities learned from their mistake in 2006 when following Petr Cech's head injury against Reading, it took more than half an hour to take him to the hospital, we are yet to learn our lesson. Fortunately, the goal-keeper survived that day but the FA had taken steps to fasten the treatment process since then.
However, this incident today absolutely proved that we have certainly not taken any cue from them. In April last year, HAL SC goalkeeper Arun Kumar had collided with his team member Ankit Sharma during a training session. After the collision the goalkeeper was immediately taken to the hospital and was given medical treatment for a crack on his foot.
He was discharged from the hospital but later Arun complained of breathing problem and was declared dead due to cardiac arrest by the doctors.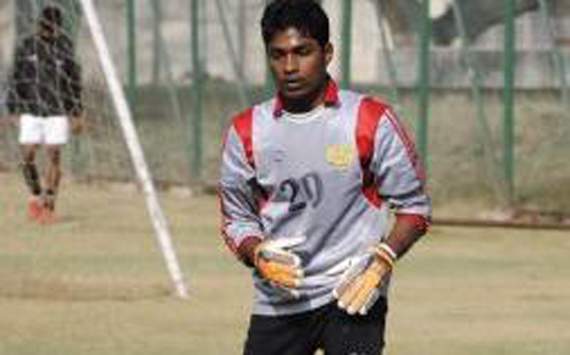 The Authorities Failed To Learn A Lesson After The Arun Kumar Incident
Seven years ago, it was Dempo's Cristiano Junior who died after collapsing on the pitch during the Federation Cup final against Mohun Bagan.
It is quite surprising how a competitive top division football can be given a go ahead with no trained physicians, no ambulance and no proper medical team! Incidentally, the Karnataka Football Association(KFA) Chief AR Khaleel is also the vice-president of the All India Football Federation(AIFF)
India has failed to learn their lesson and this accident was something that was just waiting to happen..
How do you stay up to date with football when on the move? With http://m.goal.com – your best source for mobile coverage of the beautiful game.