Goal.com's Ayush Srivastava delves deeper into various football academies of India and in today's edition we cover the Tata Football Academy in Jamshedpur...
Starting off with the Peninsula Pune Football Club Academy at the fag end of last year, Goal.com began a special series which we have a look at the football academies in India from where we can expect top players to come out from.
After the SESA Football Academy in February, Goal.com now profiles India's most successful football finishing school till date – The Tata Football Academy (TFA).
Established in 1987 by the Tata Steel Foundation after the idea was first conceived in 1983, TFA is situated in Jamshedpur, which is the first planned city in Jharkhand.
The Tata Football Academy was formed with the idea of providing a huge pool of talented players for the domestic football circuit who are trained and oriented to international standards. Their motto is -"Catch Them Young" and give them the best, in terms of training with modern techniques, tactics, physical and psychological conditioning and related inputs.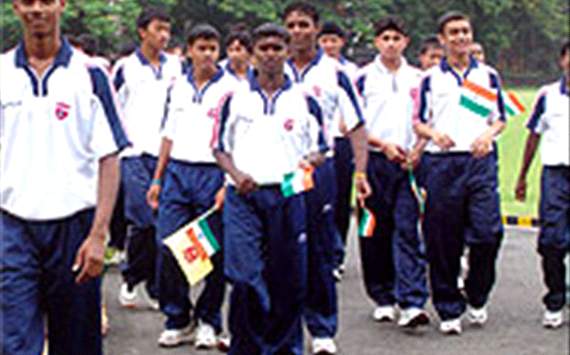 TFA's Motto - Catch Them Young!
The seed for such an academy was sown way back in 1902 by the chief patron of the Tata Group, Jamsetji Nusserwanji Tata, who in a bid to re-inforce the group's commitment to sports had advised his son Sir Dorab Tata in a letter to earmark "areas for Football, Hockey and Parks…" while planning the model for the Jamshedpur township.
It was though under JRD Tata's leadership that the idea came to fruitation with the formation of the Tata Football Academy, with personal interest being taken by the then Chairman of the company.
Its first batch passed out in 1992 and ever since then it has a proud history of producing several players who go on to represent the nation.
TFA's Senior Manager – Sports, Mr. M R Bhalla further informed Goal.com that, "The mission is to help the mainstream football in India. We do not work for profits and youth development is our forte. We shall continue to focus on the youth."
The staff is headed by Mr. Vijay Kumar, a former Indian captain who played for the country with distinction and has been with the TFA for over 20 years.
Richard Hood is another integral part of the backroom staff. The 25 year old is a UEFA B licensed coach and adds his considerable knowledge into the fray. He joined the academy after a stint at Vasco SC, and has been with the Jamshedpur based academy for almost 1 year.
Kauser Ahmad looks after the goalkeepers while a sport science expert has also been employed. Shashi Ranjan works as a physiotherapist at the centre and has been with TFA for almost 4 years.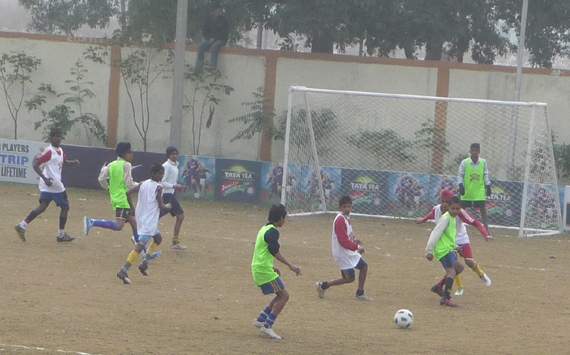 Players From Across The Country Are Scouted For The Team...
The TFA inducts talented players from across the country. Academy coaches are sent to junior level tournaments of repute across the country in order to identify players with potential. Selection camps are also held.
Candidates are then notified about their selection for a final screening camp. Here the coaches run a careful eye over the candidates and check if these players match the parameters and quality expected by the academy.
Finally a list of 19-20 cadets is made, all of whom are expected to be atleast 5'6" in height and weighing 50 kgs.
Mr. Bhalla further mentions that, "We have mainly been focusing on the age groups of 16-17 till now. But now we plan to start a grassroots program for 10 year olds. We already have a local program which we have been running at this level and we shall look to expand it."
Built to match international standards, the TFA boasts of the most modern facilities which give a brilliant platform for a player to improve on his promise.
Apart from a 100 X 65 meter floodlit playground, the campus consists of a gymnasium, a swimming pool and recreation rooms. The rooms for the cadets are fully furnished and have all modern conveniences and facilities.
Video-aided lecture rooms for theoretical training of the players to make them understand tactics and other things related to the game are also there. Facilities for physiotherapy and fitness monitoring along with recovery rooms handled by well qualified medical staff and sports medicine specialists is another plus.
Also special attention is paid to the nutrition and psychological advancement of players, so that they can cope with stress and pressures.
Apart from this, special tutorials are conducted for the education of the cadets.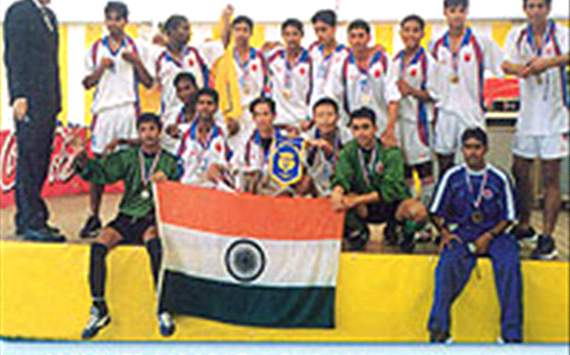 TFA Has Won Several Tournaments Since Its Inception....
The academy cadets take part in several tournaments across the country. Over the years, TFA has re-affirmed its standing as India's elite footballing centre with good displays in tournaments like Durand Cup, Sanjay Gandhi Gold Cup, All India Airline Cup, I.F.A. Shield, Dr. Shyama Prasad Trophy, Sub. Jr. National Championship, Jr. National U16, Jr. National U19, TFA Cup, Steel Express Tournament, Lal Bahadur Shastri Memorial Tournament and All India Governors Gold Cup. In 2007-2008, the team of TFA emerged as the winner of the JRD Tata Youth (U-19) Invitational Football Tournament.
In the 2011-12 season they won the XII All India Brigade of Gorkha Gold Cup Football Tournament.
However Mr. Bhalla feels the academy would do better if it got to play in more tournaments against professional outfits. He reveals, "Our choices are limited, since we are not in the I-League, and we dont get much exposure. We are not invited to tournaments like Federation Cup. We participated in the Durand Cup and played a tournament in Mahilpur where we reached the final, and played in a tournament in Orissa too."
The centre also has a tie-up with Sheffield United, with coaches from the English club formulating a programme in August 2011 to help with fitness and development of coaches while also working on technical issues and stressing on the importance of Sports Science.
They also visit the centre on regular basis to gauge progress and chart out plans for the future.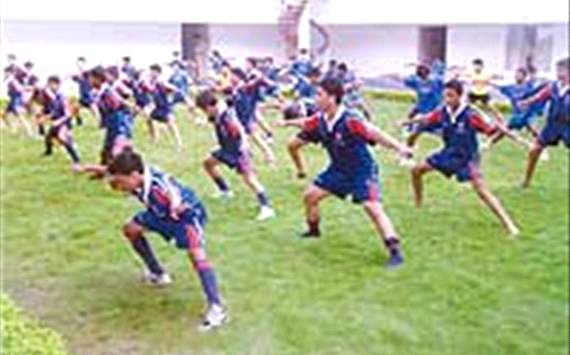 Special Focus On Strength And Endurance...
Mr. Bhalla gave Goal.com an insight on their schedule.
"We do 10 sessions a day, that includes physical training too. In morning till 8.30 we have a session , and then the boys have educational classes from 10. Then in the evening from about 4 to 4.30, the timings being variable depending on the climate, the boys have their next session including a video tutorial. After that they have an extended practise in the evening."
Training is divided into several sub-parts focusing on strength, endurance, speed and tactical nous and are in line with practices in academies around the world.
Renedy Singh – Indian International and Shillong Lajong midfielder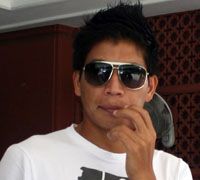 "TFA in our time was the best. We used to go to Germany every year for a training of one month. I was there for six years and trained under Ranjan Chowdhury and Habib Sir. Those days we used to beat East Bengal, Mohun Bagan and play against so many players playing in the Indian team."
"I joined when I was eleven and a half years old and trained for six years under Ranjan Sir and they were the best for me. Whatever little we have achieved is all because of him and TFA."
"However I feel it is not the same anymore. It is really sad."
There is no denying that the Tata Football Academy has been a great success for Indian football over the years. Just a look at the number of players who have come out of the academy and then have gone on to represent the nation is enough evidence of that.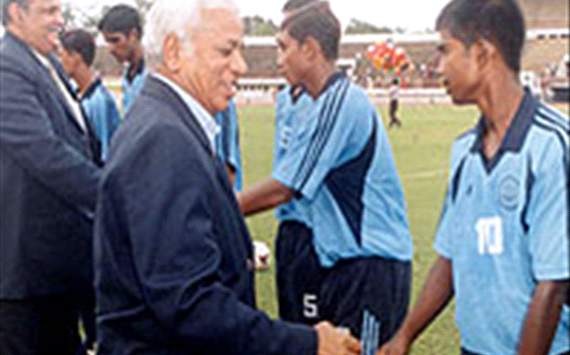 However doubts have crept up in recent times about how they intend to keep up with modern improvements in the game.
The facilities haven't been suitably upgraded and the selection criteria of choosing players when they are 16-17 is also archaic as across the world academies now tap into talented players at the age of 7-8, something Renedy Singh, one of the academy's most illustrious pass-out agrees with.
He states, "I feel selecting players when they 14-or-15 is a little too late. I am lucky that I joined when I was 11 and a half but I feel I was late. Because I was talking to Vikash Dhorasoo when I was holidaying in Paris last year and he told me he started when he was 7. So just imagine players starting at 14 is not going to help at all. We (too) have to start at 7."
The Indian midfielder also felt the standard of the academy had dropped and mentioned, "I do not think they have the same facilities (as us) and I don't think they get proper coaching."
So while TFA has definitely been a great servant to Indian Football, if it is to continue as India's prime supply line of players then it does have to pull up its socks and come in line with modern standards adopted across the world.
How do you stay up to date with football when on the move? With http://m.goal.com – your best source for mobile coverage of the beautiful game.