Goal.com's Debjit Lahiri analyses the coaching scenario in the Indian National Team, as Savio Medeira gradually loses the faith of the fans...
EDITORIAL
By Debjit Lahiri
The calls for "Savio OUT" had been brewing for a while and the frustration of the fans finally surfaced in the open when a series of dismal performances saw the National team bow out of the 2012 Challenge Cup, without managing to score even a single goal. A "Foreign coach" is what the fans crave for and understandably so, as the Indian team looks to have made no progress ever since the departure of Bob Houghton; rather have gone a couple of steps behind.
Yet, India's record with a foreign coach hadn't been any great either. Even Houghton, with all his achievements, never quite managed to deal with the off-field problems surrounding Indian football, and had to eventually give in, evoking mixed reactions. Incidentally, in the aftermath of the failure of every foreign coach, it were the calls for an Indian coach (who would apparently understand 'our mentality' better) that would intensify. Quite contrasting and ambiguous, considering the state to be a complete opposite now.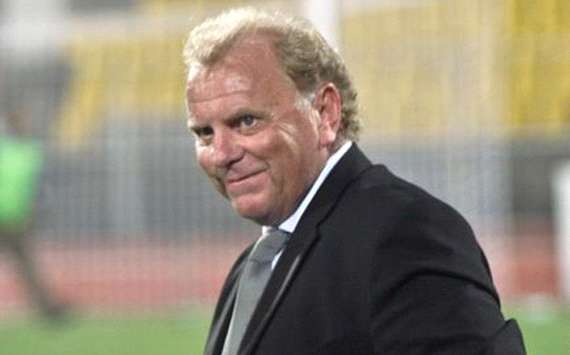 Even Houghton Had His Problems In Dealing With The Off-Field Troubles
Anyway, these are the least of our concerns and one must now look into the alternatives and opt for the best suitable option for the team, provided the All India Football Federation (AIFF) decides to do away with Savio Medeira.
It is very clear that Medeira hasn't been able to make the transition from an assistant coach to a head coach. So taking him as an example of how an "Indian coach" would guide the National team wouldn't be quite apt. Even Armando Colaco's reign was too short to make any sort of proper judgement.
However, having said that, it is definitely very clear that the Indian coaches, although they might understand the players better, do not have top level international exposure, meaning taking the national team to further heights sounds very unlikely. Perhaps, at best they can maintain the already existing standards of Indian football, and prevent any sort of free-fall.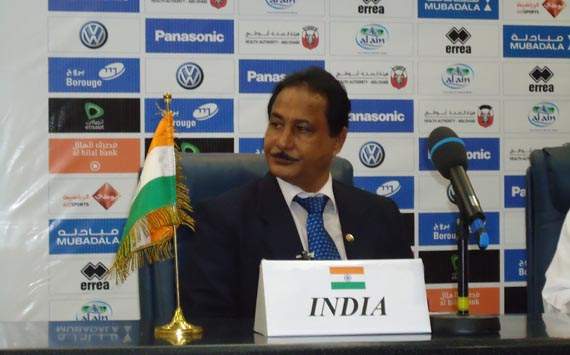 Colaco's Reign Was Too Short To Make Any Sort Of Judgement
Now, this dosen't necessarily mean that a foreign coach is THE solution we need. As stated above, India's experience with foreign coaches haven't always been the most sweetest either. It has been their different mentality and "I'm the boss" attitude that has often served as the undoing for the foreign coaches in the past. While it is difficult to ascertain who the real culprit is, one can't deny that it has not quite been able to the make the 'desired' impact.
High profile foreign coaches often pursue a perception of 'A superior coaching the inferiors' when they manage lowly ranked teams like India, and although this might sound a bit crude, it indirectly plays a role in the system to not work.
So, India need a coach who is likelier to cope up with all the 'off-pitch' disturbances that you have here, without constant nagging complains of how 'poor' the system is from the countries he has been in the past.
While he must certainly look for gradual improvements in these aspects, he must understand it is not practical to completely clear out the ills and develop a 'world class' infrastructure overnight. He must be ready to get the best out of the existing system and at the same time work on further enriching the team with his much valued 'international' experience in a slow and controlled manner.
Now what kind of a manager could possibly fit all these criterion? Well, perhaps a foreign coach who is not just a 'BIG' name. Someone who has had a long and successful experience in developing countries like India. A person who has seen it all; the good, the bad; the ugly; of an emerging footballing nation and have still managed to curve out a successful stint out of it!
Start taking your pick guys!
Follow Debjit Lahiri on


Who Do YOU Think Should Coach India, If At All Savio Medeira Needs To Be Removed? Give In Your Choices..

How do you stay up to date with football when on the move? With http://m.goal.com – your best source for mobile coverage of the beautiful game