The Golden Ball winner of the recently concluded 2010 World Cup – Diego Forlan has made his first ever visit to India after having landed in the city of Kolkata on Friday morning.

Forlan is on a three day visit to the City of Joy to participate in a football reality show. The Uruguay forward answered the queries of the media in a press conference on Saturday evening and there he revealed his lack of knowledge about Indian football.

"No, I don't have any idea about Indian football but I know that cricket is very popular here," the 31 year old said with a smile.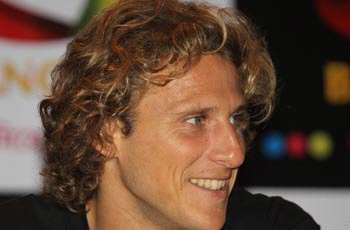 Football No, Cricket Yes

Despite that confession, Forlan stated that after watching some of the youngsters, who are part of the reality show, he is convinced that there is plenty of potential in Indian footballers.

"I think there is a lot of talent in India so with hard work I am sure we will see improvement. The youngsters in this reality show are very disciplined and skillful so I am confident that with proper guidance they will reach a high level.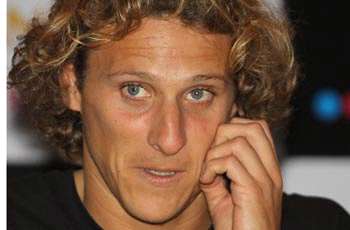 Plenty Of Potential
"It would be great if one day Indian footballers play in the top leagues of Europe and I feel there is enough potential here to turn that dream into reality."

The Atletico Madrid striker also stated that he was fascinated to experience a different culture and environment. He went on to explain how the large population of India can help them improve their football standards.

"I am very happy to be here in India. This is my first visit and I am really enjoying it. It is always fascinating to visit a new place because one gets to experience a different culture.

"We (Uruguay) have a very small population compared to India yet we have so many talented footballers and the passion for the game is very high.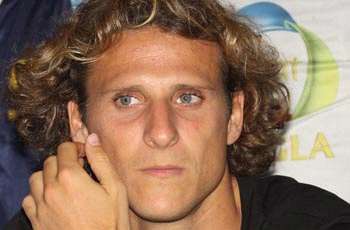 The Bigger The Better
"I think once more and more youngsters take up the game, football in India will surely improve because you can have a lot of footballers due to the large population."