EXCLUSIVE
By Amar Singh | England Correspondent
Few players have lit up a
World Cup
like Hristo Stoichkov did in 1994. The Bulgarian forward won the 'Golden Boot' after scoring six goals and lead his nation to their finest display at a tournament, before they were knocked out by hosts Italy in the semi-finals.
Stoichkov remains to this day his nation's most decorated player, winning the Ballon D'or in 1994 and collecting four consecutive La Liga titles at Barcelona.
MORE...
The 44 year-old has a special insight into South African football after coaching the Mamelodi Sundowns last year.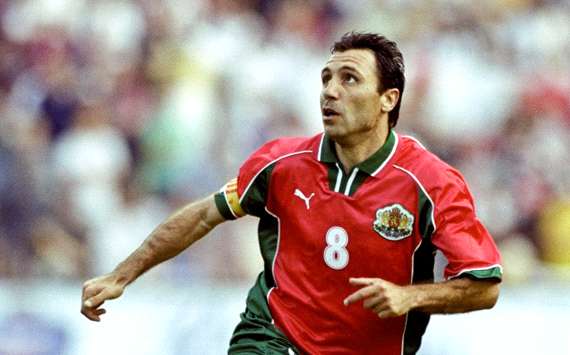 Hristo Bliss | Stoichkov scored 37 goals in 83 appearances for Bulgaria
He spoke exclusively to
Goal.com
ahead of England's crunch tie with Germany and shared his views on the tournament so far.
Are you looking forward to England versus Germany - who do you think will win?
"I am very much looking forward to this game. Both teams are very strong and have good organisation.
"England are playing better under Fabio Capello - before it was only long balls, they never played on the pitch. He has changed the mentality of the team and I believe England have very good players. For me Frank Lampard, John Terry, Steven Gerrard and Wayne Rooney are the best England players."
Why do you think Wayne Rooney has not scored yet?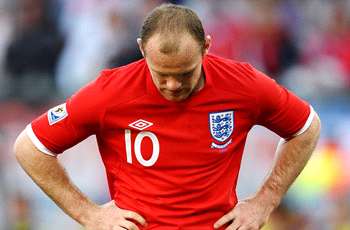 "Maybe it is too much pressure for him. It is one thing to play for Manchester United and another to play for England. If Rooney is not scoring then this is very bad for England. There is a lot of pressure on the whole team and not just him.
"But Wayne Rooney is one of the best players in the world. Messi, Ronaldo and Rooney - they are the top in the world right now. Of the three, only Ronaldo has scored so far. But I think Wayne Rooney will show how good he is against Germany."
Which teams have impressed you so far?
"At this moment - I have seen nothing special. There are too much tactics, no space for the forwards, too much close defending. Now it is the second round and I think it's the real World Cup. The smaller teams are getting better. Look at New Zealand and their draw with Italy, look at Australia and their win with Serbia."
Who do you think will win the Golden Boot?
"In this moment, you have two strikers who are leading, David Villa and Gonzalo Higuain. It is very difficult to score goals in the World Cup, but these two are in teams that will go far and in good form. David Villa is an excellent player - a very good signing for Barcelona and I am very happy."
Would you be happy to if Barcelona succeed in signing Arsenal's Cesc Fabregas?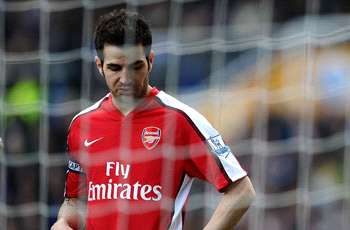 "Of course. After these years at Arsenal the best decision is for him to come back to Barcelona.
"Cesc Fabregas is one of the best midfielders in the world. Xavi, Iniesta and Fabregas will be an amazing midfield. With David Villa and Lionel Messi - this would be an incredible team. I am at the Nou Camp every week, I live in Barcelona, it is my home and I would like to see this."

What did you think of South Africa's performances at the World Cup?
"The big mistake was Carlos Perreira. He never respected the clubs in South Africa. He would pick the players and take them away for one month, they couldn't even play for their clubs at the end of the season. Why did he not play Matthew Booth, one of the best defenders in South Africa? I had big fights with him all the time when I was at Mamelodi Sundowns. I had 10 players in the national team. There is too much politics in South African football."
Your star striker at Mamelodi Sundowns has been linked with a move to Birmingham City - do you think he would do well in the Premier League?
"Mphela is the best player in South Africa. I believe in this guy, he is very professional and very talented. Now he must leave South Africa. I think he would do well in England - he is a very good striker. The Premier League clubs should look at him."
Do you think this World Cup will help South African football?
"We have very good stadiums and infrastructure but decisions are very bad - no real decisions are made and there is too much politics. This is the situation. Maybe one day I will come back to the league. I love South Africa.
"I had a disagreement with the chairman of the Sundowns but I believe in the people - I believe in my players."
No trip to South Africa is complete without a visit to its most beautiful and sunniest city. Durban offers much more than sandy beaches, safaris, casinos and the World Cup, for information on what to do and see, please click here