SPECIAL
By Nikhil Jitendran

Goal in its end of season special analyses the performance of all the teams in India's top flight and in this piece, we focus on Mumbai FC.
| | |
| --- | --- |
| | |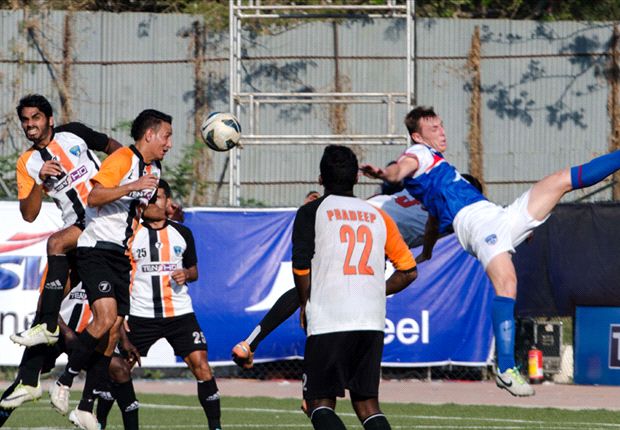 Expectation
: Mumbai FC ended the 2012-13 I-League campaign in a strong sixth position. Therefore the genuine expectation for the 2013-14 season was to better their previous result by finishing in a top four berth. The presence of experienced professionals such Climax Lawrence, Anwar Ali, Valeriano Rebello and Nicholas Rodrigues added an impressive spine to a fortified team.
Result
: Mumbai FC failed to match the targets set at the start of the season as they finished eighth. Of all 24 matches played in this year's I-League, Mumbai FC attained the highest number of draws - THIRTEEN. All but one of those thirteen was scoreless. Ten of those were 1-1 draws. Mumbai FC also handed
STAT OF THE SEASON

Mumbai FC are the stalemate
masters, having drawn 13 out of
24 matches in the season.
themselves another dubious record when they finished the season with the joint lowest wins – tied with United SC, who finished a place lower than them on FIVE.
There were winless streaks of seven and eight games between which was sandwiched consecutive wins against East Bengal and local rivals Pune FC. In all earnest, Mumbai FC looked like a different team after those wins, but they fell off a cliff after those matches and normal order was resumed, much to the chagrin of all involved. It was purely a case of not having enough venom in attack and enough bite in the middle of the park which forced the Mumbaikars to settle for single points against opposition like Rangdajied United and United SC, teams that were being picked apart by oppositions around them.
The Coach
: Khalid Jamil for all his experience and tactical guise, almost paid the price as his team rarely got out of second gear for most of the matches. The experienced Mumbai FC coach, now in his fifth year of management with the
Yellow and Blues
, was always looking over his shoulder at the charge of Churchill Brothers and Rangdajied United who almost dragged Mumbai FC into the relegation dog-fight.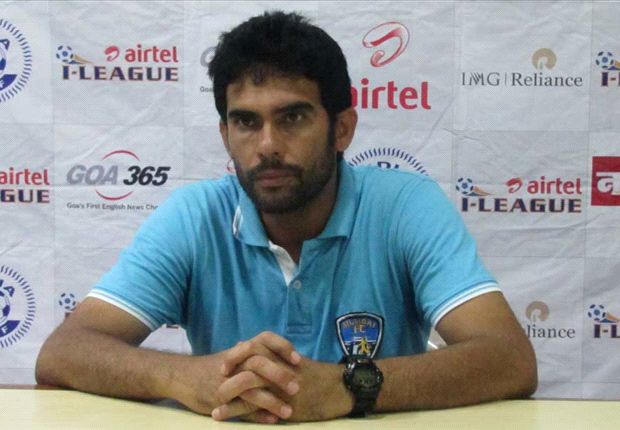 Jamil often did organise his team to tactics that responded to the situation that they were in, but he will forever curse Mumbai's inability to transform themselves into serial winners. Yet for all his effectiveness, he will hope a stronger transfer mandate and, most importantly, strong cutting edge in front of goal, which will help them have a go at a top four slot next season.

Where it went wrong
: There were a number of factors that eventually pulled the curtains down over Mumbai FC's aspirations. They played with two foreign players at the start of the season and eventually had four Afghanistan nationals in their squad at one point. However poor performances led to their expulsion. Add to this, Yusif Yakubu's visa issues didn't help their cause either. There were personnel brought in at the start of the season that didn't fill key positions. Mumbai FC's desperation to bolster their squad was exposed when for one of the home games, in the back drop of an injury crisis, they had only three substitutes on the bench. An emergency dip into the market to sign four of the IMG-Reliance players as well as Nigerian hitman Yusif Yakubu, just about helped them limp through the rest of the season.
The mid-season transfer of Haroon Amiri to Dempo SC in February only hurt the team more. Talents like Sanjdar Ahmadi, weren't just effective enough, scoring just two goals in nine appearances. The diminutive Afghan defender was often a centre piece for Jamil to build his team around and his versatility meant Mumbai FC could put him anywhere across the pitch. The team seemed to lack a sheer cutting edge to convert their draws to victories and this ultimately threatened to put Mumbai to the sword when they were almost entangled in the relegation dog-fight. Mumbai FC live to fight another day.
1.
Mumbai FC 3-2 East Bengal
2.
Pune FC 1-2 Mumbai FC
3.
Mumbai FC 4-2 Churchill Brothers
Top Player of the Season

Yusif Yakubu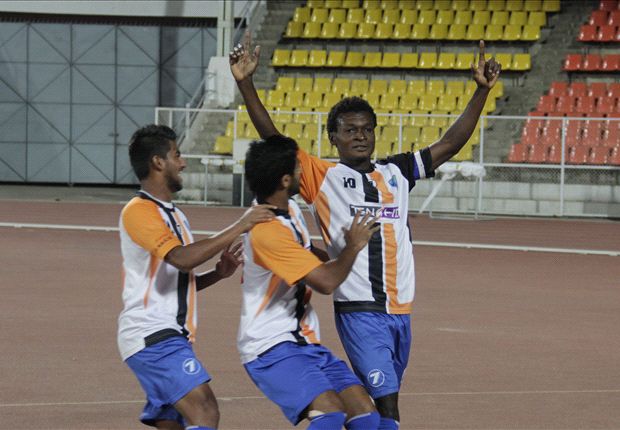 The veteran was still playing and playing splendidly and saved Mumbai time and again

The panacea to many a Mumbai fans' worries, Yusif Yakubu finally signed for Mumbai FC after a lengthy legal procedure. The 37 year-old Ghanaian, who was unable to join the team earlier due to pertinent Visa issues, repaid the faith coach Khalid Jamil had put in him by thumping eight goals for the Yellow and Blues in such a torrid campaign. His goals against East Bengal (both home and away) and a hat-trick against Churchill Brothers helped ease the pressure on a flustered Jamil. His 50 yard blitzer against East Bengal was praised by the coach as the Goal of the season. Apart from having a keen eye for the opposition net, the Nigerian had a tireless work rate and astonishing pace even at 37. He was a constant threat in the air whilst his strength on the field ensured the opposition had tireless nights. Surely one of the most talented players ever to play in the I-League.
Flop Player of the Season

Orok Essien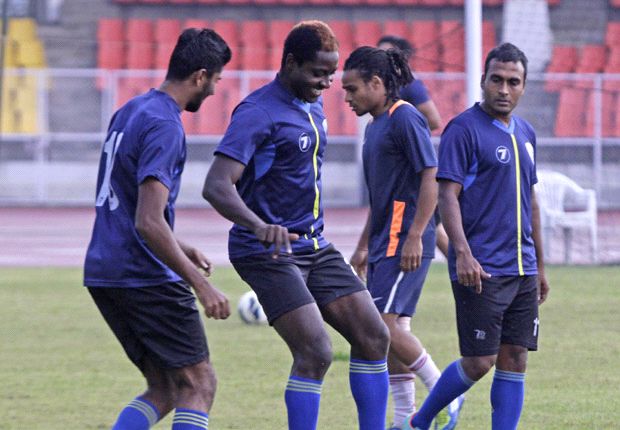 Orok did nothing and was let go after seven games
Essien Orok's contribution to Indian football will be one he'd like to forget in a hurry. The Nigerian, played all 90 minutes of the first half of the season that was a sum total of 630 minutes (7 games) but his contributions were so poor, that many wondered why Mumbai were so keen to persist with the 22 year-old. He contributed one goal, in a rare 2-0 away win for Mumbaikars. Matches against favoured opposition such as Mohun Bagan,
United SC, Dempo and more importantly Shillong Lajong were ties where he went completely missing. His tepidity to get into the opposition box and inability to kill of teams when he had golden chances contributed to him and the Mumbai club mutually agreeing to terminate the contract.
"We played better. Only luck was not favouring us"



-

Khalid Jamil
(Mumbai FC manager)


Rating: