Beikhokhei Beingaichho has been one of the star players for Bengaluru FC this term and it would surprise many that the player had to undergo a trial to earn a contract at the fledgling club.
Having signed a four year deal with East Bengal back in 2009 after being named the U-19 Player of the Year by the state association for football in West Bengal, he struggled for chances to come his way. He was shipped out to United Sikkim where he helped them make the cut for the I-League but also suffered a knee injury.

"The switch to Bengaluru FC was just what I needed. I picked up a knee injury last year and things were very tough for me. I told myself that I would be fortunate even if I got a team – making it to the playing XI was not even on my mind. But I got a chance to come and trial at the club, got a chance and now there's no looking back," the 23-year old told Goal.
Having played as a winger for his village and George Telegraph, he was deployed primarily in the central midfield at East Bengal which didn't suit his game. At Bengaluru FC under the guidance of Ashley Westwood, he has regained his confidence.
"The coach brought back what I lost after my injury – confidence. He trusted me and more importantly, gave me a chance that not many would have. That apart, his work ethics are unmatched.
"His approach has rubbed off on the boys and the results are there for all to see. I'm enjoying my time on the right wing and it's all thanks to the coach who saw something that I didn't see in myself. It's surely been a new life for me at Bengaluru FC," he stated.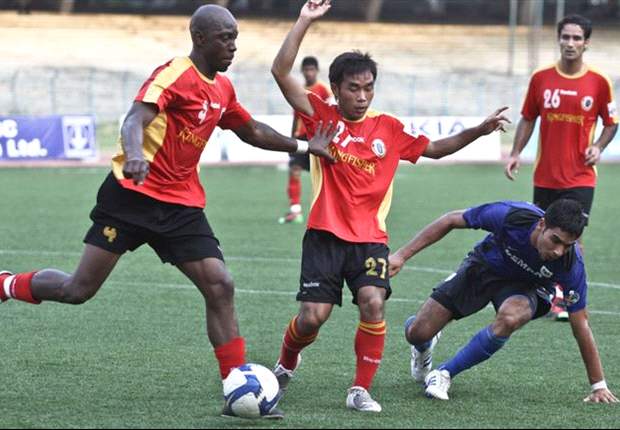 Given his fantastic performance this season, he has been nominated for the Football Players Association's (FPAI) Fans Player of the Year award. McDowells No.1 Soda are the principal sponsors of the said event.

"To be nominated is in itself a matter of happiness for me. It's always nice to be recognized for all the hard work you have put in. But that said, I would always put a team award before a personal one. We had a brilliant season as a team and that, for me, is the biggest award," he mentioned.
Bengaluru FC are on the cusp of making history and only need a victory from their next two fixtures to win the I-League title. Beingaichho prefers to remain modest in his expectations.
"People think we are lying when we say we aren't thinking about the title. But it is the truth. Of course, we would love to win it but it hasn't been the centre of our focus. The coach has always spoken to us about setting standards and living up to them.
"It's always been about performances more than the results and that's how it is. We have worked hard and we are sure we will get what we deserve."