In what has been a very competitive season so far, four teams are in danger of being relegated from the I-League this time around - Mohammedan Sporting, Churchill Brothers SC and Rangdajied United.
First, let's have a look at the rules of the All India Football Federation (AIFF) based on which a team will get relegated. According to the regulations, the team ranking shall be determined in the order given below:
a) Higher number of points in all the matches.

b) If the sides have the same points, then, the result of the matches (head-to-head) between the concerned teams will be taken into account. The team securing more points from those encounters will be placed higher.

c) Furthermore, if the teams draw their head-to-head record as well, the team having a higher goal difference will be placed higher.

d) If the teams have the exact same goal difference, the team with the higher number of goals scored will be placed higher.

e) If the sides cannot be separated even then, the ranking shall be decided by having a play-off match between the concerned teams at a neutral venue. The team that loses this play-off match – in case of relegation affected teams - will be relegated.

Let's have a look at each team separately: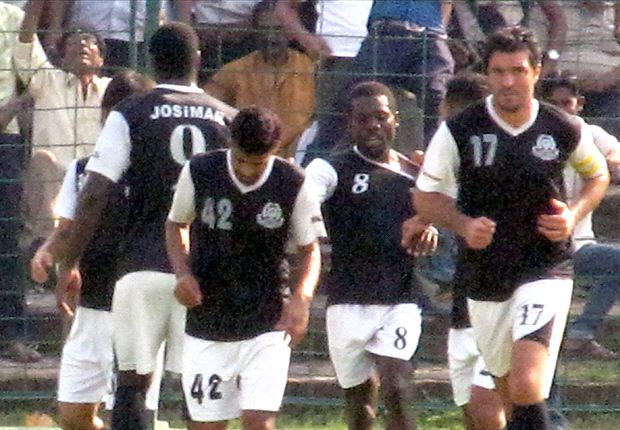 Position: 13th
Points: 21
Games Played: 23
| | | | |
| --- | --- | --- | --- |
| Team | Result (Home) | Result (Away) | Head To Head |
| Rangdajied United F.C. | 2-1(Win) | 0-3(Win) | Mohammedan ahead |
| Churchill Brothers SC | 0-0(Draw) | 3-1(Loss) | Churchill ahead |
Goal Difference: -9

Goal Scored: 25
Next Fixtures: Mumbai FC (Away)

Mohammedan Sporting look the favourite candidate for the drop this season. After picking up a much needed win against Rangdajied United last week they slipped up in a 4-5 mammoth defeat against Shillong Lajong.

It could well be said that the Black and Whites were unlucky as their goalkeeper was sent off in the 12th minute of the match itself and it was an uphill battle from that time onwards. In spite of that at certain points of the match it looked like that they would go away with the win.

With Churchill leap frogging them, Mohammedan have a vital away game at Mumbai FC. They would be hopeful of getting something from that game as Mumbai FC have nothing to play for save pride while three points for the Kolkata side might just keep them up.

They will be earnestly looking at the result of Monday's Shillong Derby where if Rangdajied manage to end up the losers, a win against Mumbai FC will see Mohammedan avoid the drop no matter what Churchill do in their last encounter as they have a better head to head against Rangdajied.

To be above Churchill, they need to better Churchill's result but playing their match a day before the encounter at Goa it is the Black and Whites who need to pick up a win to give themself maximum chances.

Key player: Josimar

The burly Brazilian has to be in form if Mohammedan have to save relegation. He showed glimpses of his quality in the recent defeat against Rangdajied United with a couple of goals.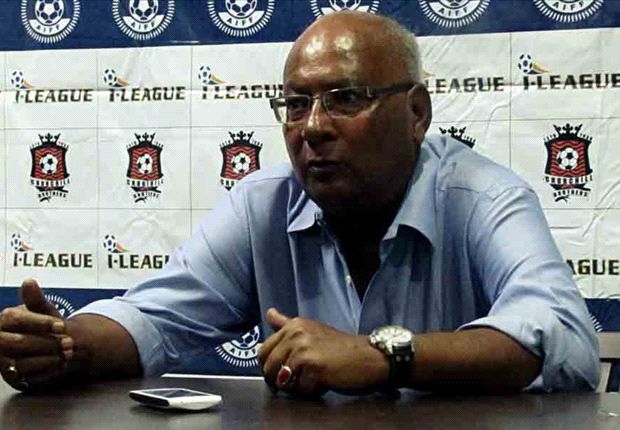 Position: 12th
Points: 22
Games Played: 23
| | | | |
| --- | --- | --- | --- |
| Team | Result (Home) | Result (Away) | Head To Head |
| Rangdajied United F.C. | 1-0(Win) | 1-1(Draw) | Churchill ahead |
| Mohammedan Sporting | 3-1(Win) | 0-0(Draw) | Churchill ahead |
Goal Difference: -13
Goal Scored: 23
Next Fixtures: United SC (Home) and Salgaocar FC (Away but in Goa)

The defending champions have failed to live up to the standards they set last season and are undergoing a very poor campaign.
Despite winning the Federation Cup and performing well in the AFC Cup, they lie second from bottom of the table in the I-League, albeit having a game in hand over their nearest rivals, Mohammedan.
The Red Machines also have the edge over Rangdajied and Mohammedan when it comes to their head-to-head records .

A gritty win against East Bengal have given them hope of saving relegation this season as they have climbed up above Mohammedan Sporting.

However all the good work was wasted as woeful finishing came in their way as they went down 2-0 to United SC in Goa. Also at fault was the reckless double booking which saw Abdelhamid Shabana being sent off with the result being the Red Machines needed to play the majority of the match with ten men.

The loss means that Churchill have to win against Salgaocar FC if they want to avoid depending on the result of Mohammedan SC. In any case they need to aim to equal the result of Mohammedan and that could also be enough.
Injuries has hampered their campaign and as coach Mariano Dias pointed scouting good foreign players has been their problem.
Key player: Balwant Singh

Churchill needs to get rid of their inconsistent form and who better than Balwant Singh to spearhead the charge. The Indian international who is in good goal scoring form needs to inspire his team to fight back and stake their claim.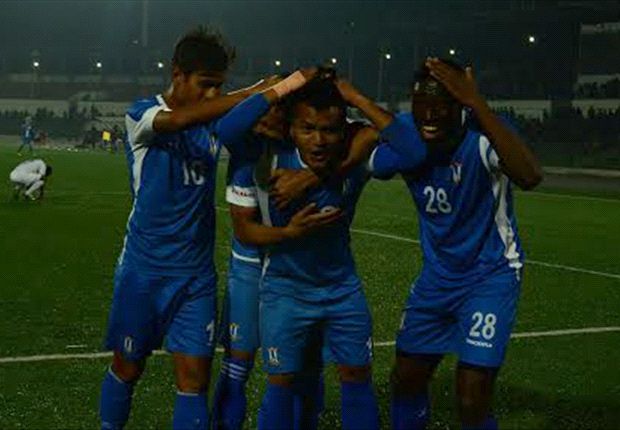 Position: 11th
Points: 24
Games Played: 23

| | | | |
| --- | --- | --- | --- |
| Team | Result (Home) | Result (Away) | Head To Head |
| Churchill Brothers S.C | 1-1(Draw) | 1-0(Loss) | Churchill ahead |
| Mohammedan Sporting | 0-3(Loss) | 2-1(Loss) | Mohammedan ahead |
Goal Difference: -9
Goal Scored: 29
Next Fixtures: Shillong Lajong (Home)

Following a dismal start to the season, a 3-2 victory against table-toppers Bengaluru FC marked a change in their fortunes. Four wins in their last five games have propelled them to ninth position. Excluding the away fixture against East Bengal, the Ranti Martins-led team has shown tremendous fightback. That was evident in their last gasp win yet again when they were giant killers, this time againts Salgaocar FC.
In what looked like the Shillong side avoiding the relegation battle, an away loss at Mohammedan Sporting has pushed them back in the fight. With results going against them they can well suffer the ignominy of going down.

However their destiny is in their own hands as even a point will see them safe. However if Mohammedan do manage to notch up a win and are level with them on 24 with the other contenders ahead, then it will be Rangdajied who go down due to their worse head-to-head record.


Key player: Ranti Martins

The inclusion of Ranti Martins on loan in the winter window was a masterstroke for the struggling side and they have since then been on a roll with the Nigerian leading the charge scoring in each of their wins so far. The talisman also salvaged all three points in a last gasp victory over Salgaocar FC.
How do you stay up with football when on the move? With http://m.goal.com –your best source for mobile coverage of the beautiful game.