Welcome to Goal's new I-League feature: Top and Flop. For every game, a candidate will be put forward, as chosen by Goal, who deserves recognition for achieving something special. It won't necessarily be the best player in the league - but whoever we nominate will have done something amazing. In the same vein, we will also name a player whose performance wasn't up to the mark on the given day and eventually came to hurt his side.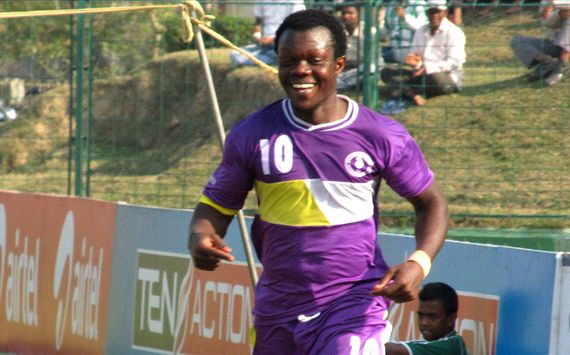 The Liberian footballer made it look so simple when he literally strolled past a couple of Mohammedan defenders a number of times with his skill on the ball. He set up United's goal and played a gem of a through pass to Adekunle Waheed late into the game, which the striker squandered.
FLOP: JOSIMAR SILVA MARTINS

The Brazilian got a number of chances, but failed to convert thanks to his poor first touch. He was marked well by Bello Rasaq and Sukhen Dey. He looked short on energy in the second half.
Do you agree with our choices? Let us know YOUR opinion by dropping a comment below