Welcome to Goal's new I-League feature: Top and Flop. For every game, a candidate will be put forward, as chosen by Goal, who deserves recognition for achieving something special. It won't necessarily be the best player in the league - but whoever we nominate will have done something amazing. In the same vein, we will also name a player whose performance wasn't up to the mark on the given day and eventually came to hurt his side.


The Liberian midfielder was the lynchpin for the hosts as he passed the ball with aplomb and orchestrated almost all the attacking moves. He latched on to a brilliant through ball by Adekunle Waheed and dribbled past the outstretched hand of Kunal Sawant to put the ball calmly into the net and putting his side ahead.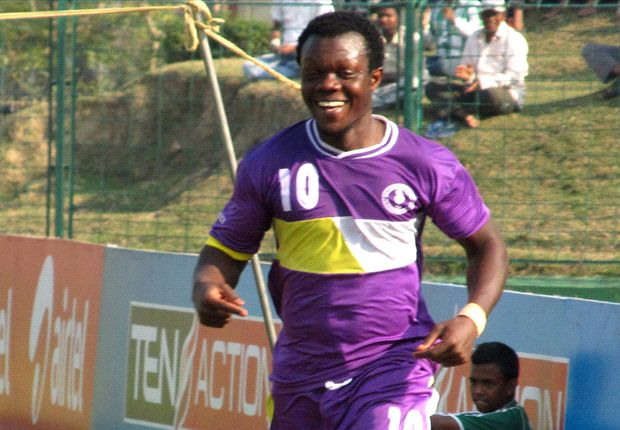 Mumbai FC's new signing lost the ball on numerous occasions which didn't help Khalid Jamil's side. He struggled to get past the opposition defenders and wasted a couple of good attacks with some wayward shooting.
Do you agree with our choices? Let us know YOUR opinion by dropping a comment below