In a closely contested encounter which was dominated by the Red Lizards for long, points were shared...
Welcome to Goal's new I-League feature: Top and Flop. For every game, a candidate will be put forward, as chosen by Goal, who deserves recognition for achieving something special. It won't necessarily be the best player in the league - but whoever we nominate will have done something amazing. In the same vein, we will also name a player whose performance wasn't up to the mark on the given day and eventually came to hurt his side.


Anthony D'Souza wrecked havoc for his former side while combining well with Douhou Pierre and Gabriel Fernandes. He gave a peach of a delivery to team-mate Thongkhosiem Haokip who headed in the equaliser for Pune FC in the second half.
Anthony could have extended his team's lead in the 63rd minute when his thundering drive had Sporting goalkeeper Ravi Kumar well beaten but it was the crossbar that saved the day for Sporting.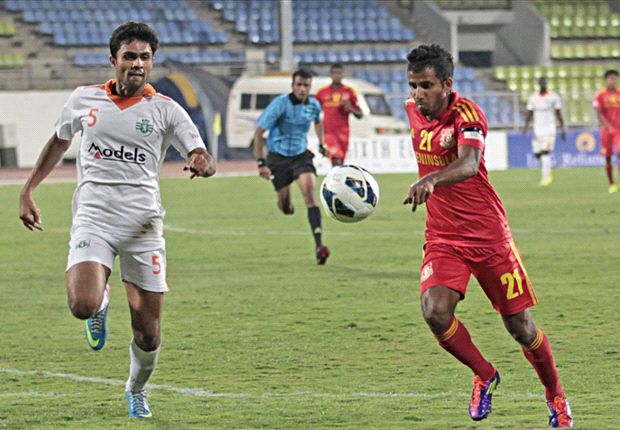 The tall Ivorian-born Australian failed to make the best of the ball at his feet and was a bit sluggish while making inroads towards the Pune goal. Towards the later stages of the game, he resorted to a lot of time-wasting techniques against his former club.
Do you agree with our choices? Let us know YOUR opinion by dropping a comment below