Welcome to Goal's new I-League feature: Top and Flop. For every game, a candidate will be put forward, as chosen by Goal, who deserves recognition for achieving something special. It won't necessarily be the best player in the league - but whoever we nominate will have done something amazing. In the same vein, we will also name a player whose performance wasn't up to the mark on the given day and eventually came to hurt his side.


If there is anyone Mumbai FC should be grateful to for their stunning turn in form agianst the reverred Kolkata giants East Bengal, it is Yusif Yakubu. Outstanding may not be the word by which we can identify the 34-year old Ghanaians contibution to the Mumbai squad. He scored with his first touch of the game, jousting Arnab Mondal out of the way to latch onto a ball from the defense before slotting it past Abhijit Mondal in the goal. Then, he played a decisive part in the second as he ran rampant on the left before squaring the ball to Ahmad Hatifie to score and restore Mumbai's lead. He was dynamic in attack, his tricks and pace unconfrontrd by the Red and Gold's defense. His part in defense cannot be overlooked as well, with him having played significant parts in clearing ball from corners that the opposition attack may have launched onto. A one man show throughout the game, many will ask where Yakubu had been at the start of the season, as he may have already propelled Mumbai FC a long way up the table. What matters though is that he is here now and has already made a significant contribution.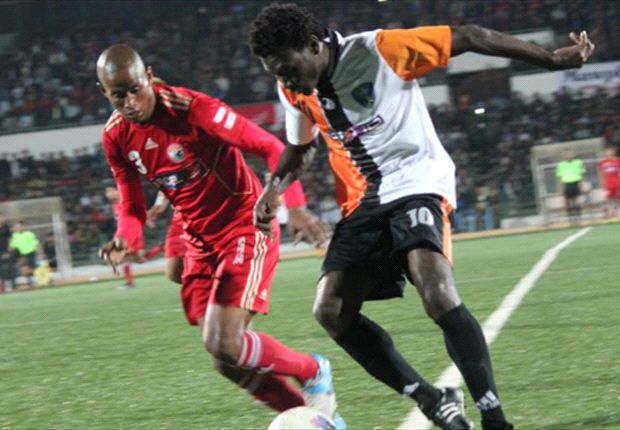 The Nigerian wasn't his reliable self at the heart of the East Bengal defense. He nearly made a hash of a clearance and had to thank the keeper for saving his misjudged attempt. He should have covered effectively for the third goal that Mumbai scored as N.P. Pradeep headed home a Nicholas Rodrigues missile. He couldn't keep Yakubu under tight reigns for much of the game and this will go down as a game he's like to forget.

Do you agree with our choices? Let us know YOUR opinion by dropping a comment below