Welcome to

Goal's new I-League feature:

Top and Flop. For every game, a candidate will be put forward, as chosen by

Goal, who deserves recognition for achieving something special. It won't necessarily be the best player in the league - but whoever we nominate will have done something amazing. In the same vein, we will also name a player whose performance wasn't up to the mark on the given day and eventually came to hurt his side.




Had to be the Bengaluru man, who was involved in all his team's attacking forays up front. He took the Mumbai full back on time and again or cut inside to get that through ball in. He was good in defense too, running back plentiful to help his team when the opposition countered and on two occasions especially when he was caught in position. The only thing he could really be blamed for was his lack of intent in getting into the box to score himself, than assist, though he did score Bengaluru's second from the spot.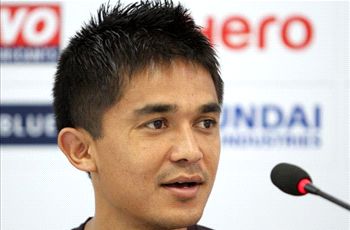 The Mumbai medio had a surpringly dead-pool game as he was shunted into defensive positions throughout the game. He was culpable for handling a Chhetri header in his box. He was sometimes caught in position, uncharacteristic of the Mumbai man. A much improved display is expected of him.
Do you agree with our choices? Let us know YOUR opinion by dropping a comment below