Shillong Lajong's poor home form was extended as Churchill Brothers managed to grab an equalizer right at the death...
Welcome to Goal's new I-League feature: Top and Flop. For every game, a candidate will be put forward, as chosen by Goal, who deserves recognition for achieving something special. It won't necessarily be the best player in the league - but whoever we nominate will have done something amazing. In the same vein, we will also name a player whose performance wasn't up to the mark on the given day and eventually came to hurt his side.


The mainstay in the midfield for Churchill Brothers, Hugo Machado was seen in a new avatar - that of a striker, against Shillong Lajong FC on Monday. Machado, besides dominating the midfield, which is his forte, made several good runs into the opposition half dribbling past defenders into the box from the right and left flanks on more than one occasion.
Denied a goal by a brilliant save halfway into the second half, the Portuguese continued in his aggressive manner and finally yielded result for his side when he converted a free-kick from outside the box in the 90th minute to bring an anxious Churchill at par with the hosts. It can be aptly said that he snatched a draw from the jaws of defeat.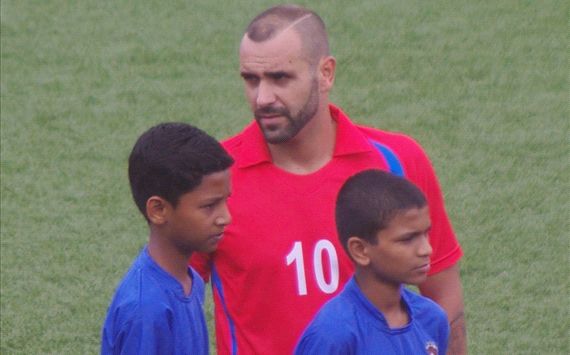 Even though Lajong defender Wailadmi Passah had a decent outing against Churchill Brothers, all his hard work was undone by a single act of 'negligence'. Lajong, cruising towards a victory, saw Passah foul rival midfielder Hugo Machado just outside the box. The result was that the Reds were denied a home victory, their first of the season, just when the game seemed to be firmly in their grips.
Do you agree with our choices? Let us know YOUR opinion by dropping a comment below