Welcome to Goal's new I-League feature: Top and Flop. For every game, a candidate will be put forward, as chosen by Goal, who deserves recognition for achieving something special. It won't necessarily be the best player in the league - but whoever we nominate will have done something amazing. In the same vein, we will also name a player whose performance wasn't up to the mark on the given day and eventually came to hurt his side.
The 20 year-old Pailan Arrows recruit was superb in the right back position, getting up the field to support his team in attack while nullifying the Mumbaikars forays down the side he patrolled. He played a vital part in the goal, providing the assist with a beauty of a cross for Manish Bhargav to direct into the botton corner. The clean sheet was an added bonus for the defender as he saw his side pick up all three points to climb out of the drop zone and into safe haven for the time being.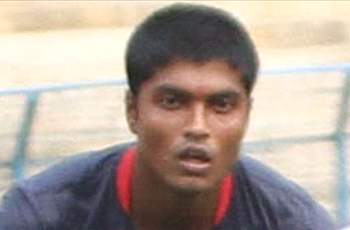 It's difficult to see what the Nigerian forward brings to this Mumbai side. He was static to a large extent and offered nothing while upfront making Sanjdar Ahmadi leap and abound all over the pitch for the ball. He did not get into the box while trying to play in a deeper role for the Mumbaikars. If he needs to have a telling impact, he needs to buck his performances up.
Do you agree with our choices? Let us know YOUR opinion by dropping a comment below