Welcome to Goal's new I-League feature: Top and Flop. For every game, a candidate will be put forward, as chosen by Goal, who deserves recognition for achieving something special. It won't necessarily be the best player in the league - but whoever we nominate will have done something amazing. In the same vein, we will also name a player whose performance wasn't up to the mark on the given day and eventually came to hurt his side.
Douhou Pierre may not have been upto his best in the matches of recent past, but the Ivorian put his critics to silence as he turned up one of the best displays so far. Calum Angus was adjudged Man of the Match but that award belied a greater truth in overlooking Douhou's contributions.
The frontman was everywhere, from setting up crosses and through balls to taking up striking positions himself in in the box. His involvement with the wingers in each and every attack was vital to every Pune FC build up. His ball to set Thongkhosiem Haokip up, that split the defense wide open in the 26th minute, was widely applauded. His crosses from the left and right were pin-point, wrecking havoc in the box. He played an important bit in setting up the ball, sweetly for Angus to strike for, thereby assisting the goal itself. Always the origin of attack, much of what Pune FC can do without an established strike force will depend on Douhou's assistance henceforth.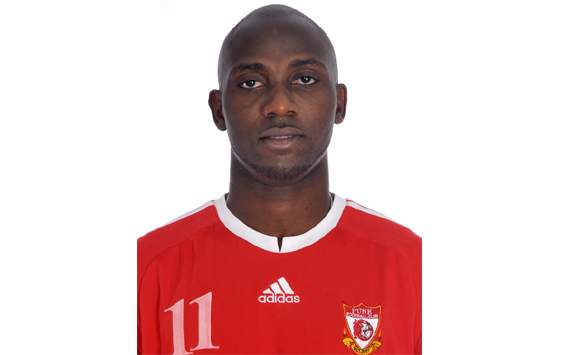 Tha South Korean national was expected to carry the torch without Eugeneson Lyngdoh running things in the heart of Rangdajied's organization, but he disappointed by not establishing a firmer grip on the game. Barring one delivery, that nearly set up Edmar Figueira, all his set pieces were not upto the standard and Rangdajied relied heavily on their striker dropping deep to gather the ball and run at Pune FC's defense rather than have Shin and others set it up for them. He will hope to pick up pace and form as the season progresses.
Do you agree with our choices? Let us know YOUR opinion by dropping a comment below