Welcome to Goal's new I-League feature: Top and Flop. For every game, a candidate will be put forward, as chosen by Goal, who deserves recognition for achieving something special. It won't necessarily be the best player in the league - but whoever we nominate will have done something amazing. In the same vein, we will also name a player whose performance wasn't up to the mark on the given day and eventually came to hurt his side.


The Mohammedan Striker was bang on target against Rangdajied United. He gave his side an early lead that set the tone of the match. He was impressive throughout the game with his runs - both on and off the ball. He was accurate with his passes and was at the right place at the right time.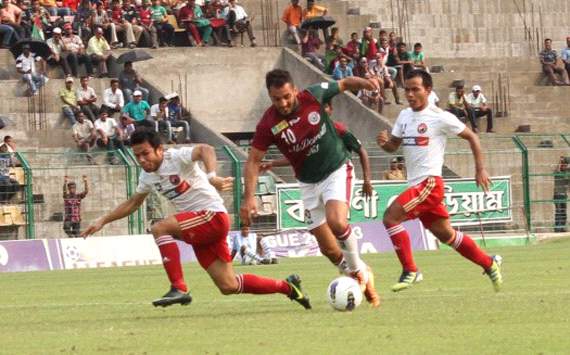 The Rangdajied back-line depend much on the Senegalese but he failed to marshal it against Mohammedan Sporting. He was completely off colour and failed to read the game. His intercepting and tackling was far from the real Tamba against Mohammedan Sporting.
Do you agree with our choices? Let us know YOUR opinion by dropping a comment below