The Greens' second half urgency saw their hitman score twice as the away side overcame the Mumbaikars' challenge with ease.
Welcome to Goal's new I-League feature: Top and Flop. For every game, a candidate will be put forward, as chosen by Goal, who deserves recognition for achieving something special. It won't necessarily be the best player in the league - but whoever we nominate will have done something amazing. In the same vein, we will also name a player whose performance wasn't up to the mark on the given day and eventually came to hurt his side.


The first-half seemed to pass Duffy by quickly as the Irishman's only telling contribution seemed to be a dive inside the box, which earned him a yellow card. However, he was a ubiquitous point of attack for Salgaocar after the break as he scored his first goal out-foxing two defenders on the left before finishing low to the keeper's left. Then, his second was a brilliant bit of anticipation in the box as he nodded on an incoming Gilber Oliviera cross from the left to the far post, which snuck in. With him scoring five goals and firing on all cylinders for Salgaocar, some are sure the best is yet to come for the Greens' striker.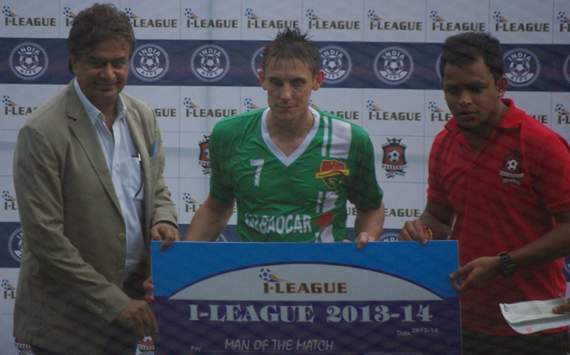 Amiri is quietly cementing his place as the lynchpin for Mumbai FC, yet they are relying on him a bit too much as well. The versatile Afghan's game was well under the radar on Friday as his coach confirmed he hadn't been keeping fit. The drop in his performance was evident even as Mumbai trailed by the solitary goal. He didn't get forward as much as he would have liked to and was fragile in defense as Mumbai went on to concede three. His only contribution to the game was a corner swung in that only needed a slight prod to head home which never came.
Do you agree with our choices? Let us know YOUR opinion by dropping a comment below