Welcome to Goal's new I-League feature: Top and Flop. For every game, a candidate will be put forward, as chosen by Goal, who deserves recognition for achieving something special. It won't necessarily be the best player in the league - but whoever we nominate will have done something amazing. In the same vein, we will also name a player whose performance wasn't up to the mark on the given day and eventually came to hurt his side.


Though Machado ended up on the losing side, he was influential in each and every one of Churchill's foray's into the opposition's box. His crosses were accurate, his movement was good, which in turn helped the away side to convert defense into attack so quickly. His individual shots and passes sprayed around the park, deserved to be finished off.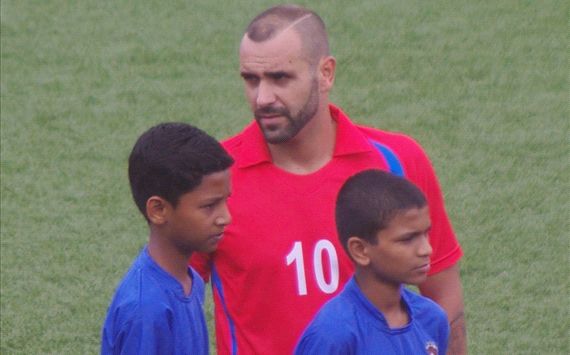 FLOP: THONGKHOSIEM HAOKIP
The young man from the north east would have been to blame if Pune FC hadn't gotten anything out of the match. He seemed to be playing under the weight of great expectations and that showed as his finishing remained below par for the entirety of the match. He missed a lolly when handed to him in the 74th minute to finish off the game from five yards out and fluffed a shot under no perceivable pressure. His headers were awry and Snoei, seemed to stick with him in general due to a genuine lack of options. He should have been substituted much earlier.
Do you agree with our choices? Let us know YOUR opinion by dropping a comment below