Welcome to Goal's new I-League feature: Top and Flop. For every game, a candidate will be put forward, as chosen by Goal, who deserves recognition for achieving something special. It won't necessarily be the best player in the league - but whoever we nominate will have done something amazing. In the same vein, we will also name a player whose performance wasn't up to the mark on the given day and eventually came to hurt his side.


South Asian Football Federation (SAFF) hero Sanjdar Ahmadi made his debut for Mumbai FC at home in springing fashion, as he salvaged a draw for his team against United Sports Club. That's not all though, as the Afghan striker found himself virtually all over the attacking third of the pitch, combining well with Ashutosh Mehta on the wings, playing neat one-twos and also carving out a few shots at goal, though none of the latter ones were converted by him.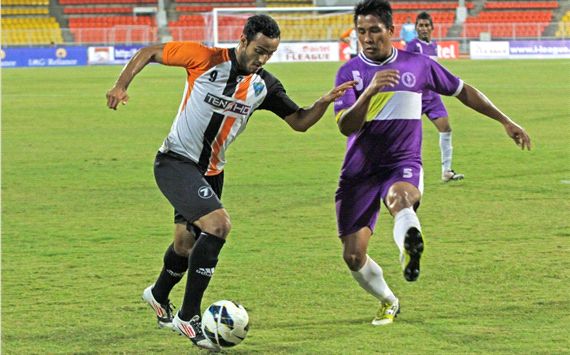 In a match of such evenly matched proportions with fine individual displays, choosing a flop of the match is indeed difficult. Yet Mukherjee stands out in the whole for making just one miscalculation. Having seen his side take the lead through a superb counter, courtesy of a brilliant finish from Vineeth CK, the United SC custodian was on the receiving end of a shot by Essien Orok. However, instead of parrying it away from the centre of the goal, he cushioned it straight to the oncoming Sanjdar Ahmadi, who thumped it in for the equaliser. As United SC drew in what was a fine display, they and particularly Mukherjee, will reflect on that parry that possibly cost them two extra points.
Do you agree with our choices? Let us know YOUR opinion by dropping a comment below