Welcome to Goal's new I-League feature: Top and Flop. For every game, a candidate will be put forward, as chosen by Goal, who deserves recognition for achieving something special. It won't necessarily be the best player in the league - but whoever we nominate will have done something amazing. In the same vein, we will also name a player whose performance wasn't up to the mark on the given day and eventually came to hurt his side.


The Japanese medio was the best performer for Bagan on Saturday as he worked well down the left flank and his speedy runs down the middle to dismantle the Churchill defense on a number of occasions. Unlucky to see his effort swirl wide of the top right corner in the 24th minute. His team-mates were not on the same wavelength as him which was frustrating for the former ONGC player.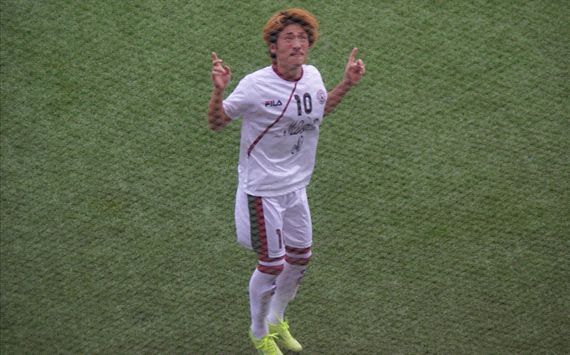 The Syrian striker didn't look at his best before he was replaced in the 71st minute. The 23-year-old, Al Kaddour was outmuscled by the Bagan players whenever he had the ball at his feet in the opponent's half.
Do you agree with our choices? Let us know YOUR opinion by dropping a comment below