The club's director highlights that the need of the hour is the development of Indian players...
To run a club in the I-League is a thankless effort. It's a known fact that there is next to no opportunities for the teams to generate revenue with the All India Football Federation (AIFF) having sold its commercial and marketing rights to IMG-Reliance in 2010. Moreover, the premier league in the country has to suffer the ignominy of being in the broadcast market until a fortnight before the kick-off for takers. And even when there is one, the packaging isn't anywhere close to what it should be.
The Indian FA celebrated its 75th anniversary last year and unveiled technical director Robert Baan's Master Plan which was supposed to be the roadmap for Indian football. However, contrary to the suggestion given in his plan for a 'Super League', which is to be played by the elite (those who do well) clubs in the I-League, AIFF's marketing and commercial partners are coming up with a tournament (league as per the master agreement) which shall have fresh stakeholders coming in to usher in a new era.
The idea coming through as the I-League isn't a feasible property for marketing and the clubs being in existence for far too long which hasn't raised the commercial value.
Add to this, IMG-Reliance are in need of the players from the I-League clubs to create an entity which shall be, at least on paper, a profit-making venture with all the glitz and glamour attached so that those investing in the new property could also reap in the rewards. The clubs will have to continue to develop the talent, follow the guidelines of the club licensing criterion and thereby wait for a 'trickle down' effect of the new property in its existing product - The I-League.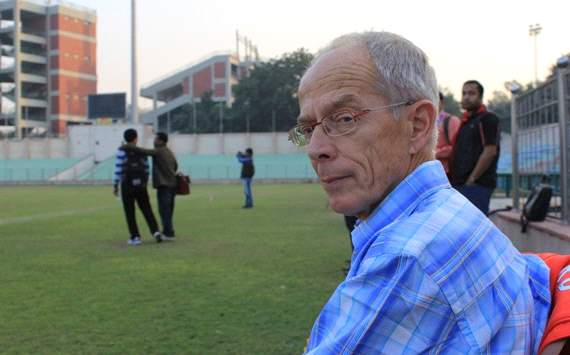 Rob Baan's 'master plan' hasn't been implemented
In these trying times, Nandan Piramal, who following an in-depth market research where it was revealed that football is played more than cricket in the city of Pune chose it for their venture in the Indian football, doesn't buy the argument of I-League not being a viable project.
"The bigger issue today in Indian football is that no one seems to get to those issues and try and solve them. No one knows what the IMG-Reliance league is all about. They barely talk to anyone. No one has an idea really in how they want to do it. All the focus seems to be on that. No one is focussing on the I-League and what we need to do. No one really is talking about how do we improve it. I don't think it is a product which is unsellable and not marketable as these guys make it. Who has tried to sell it? Who have you spoken to? Who has said 'Yes or No'? Who is selling it? No one knows. So it is easier to say that it is not marketable. But who is actually doing it?" he questioned.
The Piramal scion argued that there isn't anyone answerable to the concerned issues and that there are ways to make the sport a better product, which unfortunately none seem to be bothered about.
"There is no one accountable, no one cares and they just throw their hands up and say 'It is not marketable, not happening.' I think if you look at Calcutta alone, there is enough interest to generate some revenue – whether it is a local channel in Calcutta or a national tie-up. I think instead of trying to maximize and earn profit in the first year, if someone has a long term perspective and an action plan, I think we can grow it. Let's sell the rights or tie-up with some channel. Let's try and develop it instead of paying the money to the I-League, let us pay the money into developing the property. Let them spend on production; let them spend on marketing and selling it," explained the head of the entertainment and sports business of the Ashok Piramal Group.
He opined that one mustn't expect the I-League to match the success story what cricket's Indian Premier League (IPL) has been given that India isn't a force to reckon with in world football. With IMG-Reliance planning a tournament (or league) with IPL as the blueprint with several former top internationals to ply their trade in, Piramal highlights that it shall not in any way cover up the issues harping Indian football presently and is more a case of painting the cage golden when the need of the hour is to feed the hungry bird in it.
"If you see Goa in the last few games (in the I-League) at Tilak Maidan, there was a good number of people. It shows that if it is done in the right place, people will come. Everyone is to blame and not just the AIFF; all the stakeholders, whether it is the clubs, officials or whoever it is. If we put our minds together and sort out four or five smaller issues, then it is not going to become the IPL overnight which no one expects it to be. But I think we can make significant improvements so that it starts gaining attention. Then it is also about India at 146 in the world. So you can only expect so many people to be interested. It is about development, getting a better product, how do you improve it and by not getting some retired European stars to play."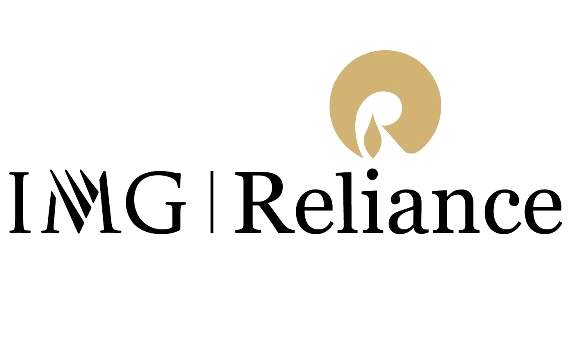 Is the proposed IMG tournament marketable?
Piramal, like Baan, suggested that Indian football's success or failure can be measured by the parameters of the level of the domestic players. Until eminent class of players aren't developed or come through, it will be difficult to sustain the interest of the masses as they have the luxury to watch the best leagues of the world at the flip of a channel in the comfort of their house.
"You improve the quality of the product by improving standard of the Indian players and not otherwise (IMG-Reliance's IPL-style league). Because whatever you do, there is going to be, seven or eight Indian players. Majority of the players on the field will be Indian. So, until we can improve the standard of Indian players, then it is very hard to get too many people interested."
Every point of mass attracts every other point mass with a force and applying Newton's law of universal gravitation to the sport, Piramal pointed that empty stadiums aren't a great advertisement and only if, it is being watched by people at large, will more get attracted to it.
"There are a lot of things that we can do that will improve the quality of marketing. When East Bengal, Mohun Bagan and Prayag United played at Siliguri, there is more crowd and it feels better. At Salt Lake, even if you have 20000 crowd, it looks empty. So, as a viewing spectacle and as a consumer, you think 'No one cares to watch it so why should I?' It is psychological. That happens to me too. If I'm flipping sports channels, if I put on something which is empty, you dare not watch that. If there is something which is full with a nice atmosphere, even if you won't understand the sport as much, it is fun watching it. That's the important thing about."
He mentioned of how MNCs would want to sponsor the league should more people turn up at the stadiums if certain aspects are being looked at with development at the core of it.
"Let's get people to the ground and let us choose the right grounds. Two years ago, I don't know what the technicalities of the stadium are about; we played Mohun Bagan at their home ground. It was packed; the stadium was right on the pitch with 25000 people cheering. If we can develop these smaller stadiums, whether it is Vasco in Goa or Siliguri or Barasat, if we can put some investment and make these stadiums better, things will improve. If we get more crowds and build an atmosphere with a better environment, more people want to watch it and more people would want to sponsor it. There are a lot of bigger issues and for me, it starts and ends with the development."