JSW Sports have bolstered their squad with the signings of versatile defenders John Johnson and Curtis Osano which were announced on Tuesday. Englishman Johnson has turned out for Middlesbrough in the Premier League for a season while Kenyan Osano is a product of the Reading academy and last played for League Two side AFC Wimbledon.
Johnson spent the last three seasons at Northampton Town and is excited by the project JSW has at hand.
"It's surely a big change but once the manager told me about the club, the vision and projects they have lined up, it wasn't hard to say yes. I've been doing my homework on the I-League and am looking forward to get there," the 24 year old said.
Osano is a graduate of the Reading youth academy and came through the ranks when current Liverpool manager Brendan Rodgers was in charge.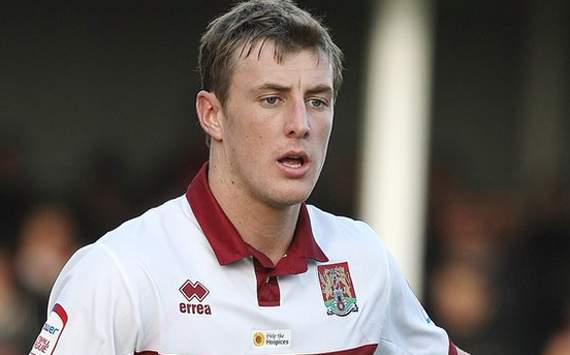 Johnson excited to be a part of JSW
"I love challenges and the idea of getting into a league with a completely different style of football intrigued me. The manager is trying to bring a different brand of football and I consider it as a once in a lifetime chance, a blessing that's fallen in my lap," said twenty-six-year-old Osano.
JSW coach Ashley Westwood is confident that the duo will adjust to the weather in India. "Both the players have been in the English system for eight years and have coped well while travelling and playing in hot countries. That apart, they are really fit and won't have any trouble adjusting to the climate," added Westwood.