---

BY ANSELM NORONHA

Follow @apnoronha on twitter
---
Oscar Bruzon Barrreras feels that Sporting Clube de Goa are a far more competitive and balanced side than last season and also expressed his desire to promote local talent.
"When you ask me for a target, I'm not talking about finishing in which position on the I-League standings. My target is to develop local talent. We (Sporting Goa) have a very big batch of young players with a lot of them between the age of 19 and 21. That is a lot of talent.

"They (players) didn't have proper training before. So for me it's an honour of having the opportunity for letting them grow. When I started here (last year) there was a lot of pressure and no time for assimilation. I couldn't work on a proper precision but only on competitive basis.

"I am very happy with the composition of the group. I can assure you that this batch of local players is much more competitive and balanced than last season," he told GOAL.

Sporting Clube de Goa began their pre-season training last Tuesday and the main focus, as the coach reveals, is to get all the players together.

"Now I am very happy to have six weeks to detect the specific needs, strengths and weaknesses of the players. We are going to work in three different ways - individually, in a group and then collectively," he said.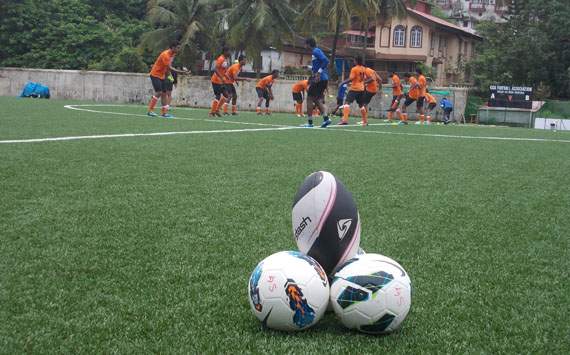 Fun and flair | training with rugby and tennis balls

Bruzon explained the introduction of the rugby and tennis balls as a method to help assimilate all the players into one group as soon as possible and to encourage communication.
"Just to add a component of fun, we were doing some technical work with tennis balls and later the boys did the same with football. They (players) are telling me now that it much easier than before because they are used to the tennis ball.

"Tactically, we will not work until the third or fourth week of the pre-season. Now we are very focused on the physical and technical skills."

Another fan of Raymond Verheijen's 'periodisation' model, the 36-year-old believes that such modern techniques only help enhance the standard of coaches in the league.
"I always work in the 'periodisation' model and I'm very happy to know that a lot of Indian coaches are using it too. I think it's very good for the development of Indian football as the coaches also need to grow.

"My interest of course is Sporting [Clube de Goa], but I am very interested and hopeful that Indian football also goes up. Everybody talks about how important it is to develop the grassroots - and for that you need good grounds, good coaches, good facilities, and you need the investment from stakeholders who are interested in increasing the level of football in India."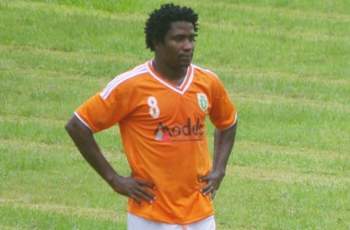 The only foreigner retained

While Sporting Goa have managed to keep hold of their most valuable player in Ogba Kalu Nnanna, who scored 11 goals for his side last season, the
Flaming Oranje
have roped in former Pune FC striker Boima Jerry Karpeh.
"We are working to get a central defender and we are very close to signing a Spanish player," said Bruzon and went on to disclose the reasons for releasing the Spanish duo of Angel Berlanga and Juan Pena.

"It was Berlanga's personal decision because he wanted to move, and in the case of Juanfri (Juan Pena) the club decided that he's a very skilful player but not the type of profile that we need. So we decided to replace him with Jerry."

With Japanese player Seiya Sugishita also released, the Spanish tactician concluded, "We have one more slot open for another foreigner, but we will decide in time."
How do you stay up with football when on the move? With http://m.goal.com –your best source for mobile coverage of the beautiful game.