The Dutchman stressed on the need to give youngsters the right guidance, while revealing the influence Rob Baan had, on his decision to come to India...
Pune FC formally introduced Mike Snoei as their new coach, during a press conference in Pune on Saturday.
The Dutchman takes over the reins from Derrick Pereira, who led the club to a second place finish in the I-League last season, before leaving for Salgaocar FC.
On his unveiling, Snoei was excited on taking up this challenge and stated, "What I want to do is help the club in making the next step. I think the club has already done a fantastic job, and my job will be to make everything a little better. My goal and these are also the goals of the club, is to develop the very talented young players, and our U-19 team has been champions for two years and this is a very big job for me."
"We will try to develop young talented players and they will become important for the team. Results will be very important, but main objective of the future will be to develop very good young players. What you will see is that in the coming weeks and months, they will get reasonable chance to become as first team players. We will look to develop them," he further added.
Having been the first team coach of Eredivisie clubs like Vitesse Arnhem and an Assistant coach at Champions League regulars Panathinaikos, it is seen as a major coup by the Red Lizards, to have bought the 49 year old to India.
When quizzed on what motivated him to join Pune FC, Snoei replied, "I am happy to be in India, especially in Pune. I remember the first meeting I had on telephone with owner Nandan Piramal, and I was interested in the job here because of the plans and philosophy of the club, which looks very good to me, so hopefully we will have a good time here, and I hope to put a lot of energy in it."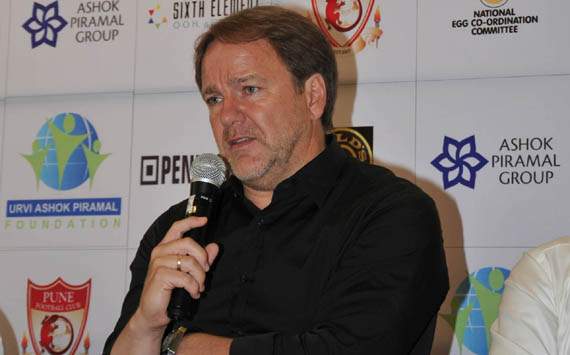 Snoei hopes to play an attacking style of football...
The coach also stressed on how he would look to implement an attacking style of play at Pune FC and commented, "Philosophy from the Dutch football school is something I want to introduce here. We are looking for the right players and will be looking to play attractive football, with players looking to play. It is a different way and with the qualities we have in Pune, players will like it, as you can't play a system if you don't have the quality in your group."
"My philosophy is typical Dutch, it's adventurous and it's the way I have been brought up. I like playing with defenders who have a possibility of playing offensive but with a certain discipline. Players love to score goals and press on opponents, ofcourse we could get caught on counter but I hope we score more goals than the team waiting to hit us on counterattack."
Wim Koevermans, the Indian national team coach, too has tried to implement such a playing style with the Blue Tigers, but largely failed to do so. However Snoei feels that it is easier to make such changes at the club level, compared to on the International arena, and mentioned, "I think it is more difficult with the national team, since they have players only for a period, and I can work daily and we will try to make the guy think in a different way, and ofcourse sometimes it will happen that we are much better in the whole game but a little mistake might cost us. However that is why I would emphasize on us scoring more goals."
With Pune FC looking to bring in several youngsters through the academy, Snoei hopes to add experience to the squad with the addition of some well-travelled foreigners and commented, "We are looking at foreigners and good experienced players. The young players will be guided by experienced players, and this should go together in a good way. This style will ensure a good future for Pune and we will train extensively and make different programs, and we will start on 15th July and we will make further preparations in Goa."
"Foreigners will help players and we have had discussions. We want good guys who just don't want money and a holiday but who can help the club positively," he continued.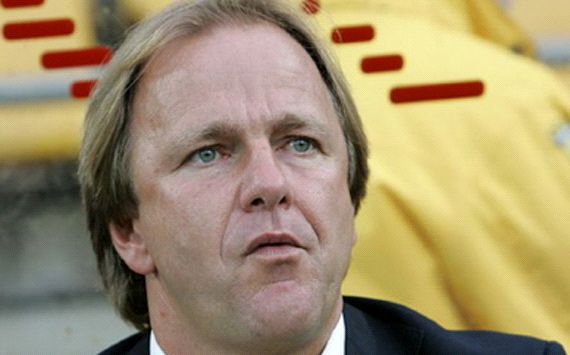 The Pune FC coach hopes to tweak certain routines at the club...
With Pune FC being renowned for having the best infrastructure for football in India, it was only logical that the Dutchman be quizzed on the difference in the amenities provided in the leagues he has been to before, compared to what he has seen in India so far.
Snoei though, refused to compare between the facilities in Europe and in India, and said, "It is not possible to compare things with Middle East and China as it's all totally different, but football everywhere is the same, and I want to focus on Pune. I am more interested in what they want to do with medical procedures and develop players while thinking professionally. What the players must do after training and games."
"I remember my first discussion with the owner, and he spoke of playing attractive football, and we will try to win some trophies as well. Infrastructure is on a good level and we will try to professionalize some other things, and I will advise them on the same. We want to go to a certain level with some patience, and this is the objective we have," he added.
The coach admitted that he had not seen much Indian football previously, but had watched several videos in the past 5-6 months and felt that the general technical levels of Indian players was very good. He also admitted Rob Baan's, the All India Football Federation Technical Director, role in his securing a deal at Pune FC.
"I was not following Indian football too much as in the countries I work they didn't show much Indian football, or even Dutch football for that matter. Last 5-6 months I have seen a lot of games though, and I would say that the basic technique of Indian players is on a very good level, and what we look to develop is strength and fitness as well as self confidence of players and when I see the games, I saw some Indian players who could do very well in the Dutch league even."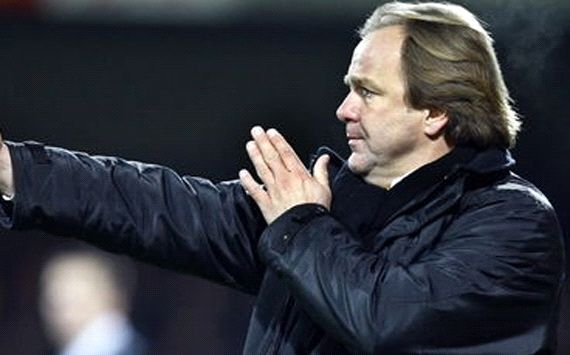 Snoei revealed that Rob Baan has had a big influence on his career...
"Mr. Baan is a man who has inspired me from the beginning, had selected me for youth national teams during his stint with Netherlands and he had affected me with his way of working from the beginning. In the meantime, I developed myself as a player and coach, and now the circle is closing, as he asked me 6-7months back if I am interested in working here, since he wants to improve Indian football and he assured me that he did find me a good club and he was very important to my decision of coming here," the Dutchman further revealed.
With Pune FC finishing second in the league last season, the Red Lizards faithful expect a title challenge this year. Snoei though, stressed that it was the development of players that was foremost on his agenda, although the club would like to win trophies, but until the time they have completed their squad roster, he could not comment on the topic. He said, "We must wait for what foreigners we will bring and we must sign good foreigners. We are very busy with that, as we look for foreigners who fit our system and philosophy. Then we can make real targets and our first agenda is to develop players and try to bring in talented young players."
"Pune has fantastic fans and they also hope to win trophies. We will do our best and we will develop players, but I hate losing and hopefully we will be successful with the support of our fans. Hopefully we can work together in a good way and we will be happy," he concluded.
How do you stay up with football when on the move? With http://m.goal.com –your best source for mobile coverage of the beautiful game.