The I-League Professional Football Clubs' Association (IPFCA) President confirms that they will put forth an appeal against dividing the league...
In a decision taken in an Emergency meeting by the All India Football Federation (AIFF) in Delhi earlier this week, the I-League has been divided into an Eastern and Western Conference starting 2013-14 season.
Raj Gomes, president of the I-League Professional Football Clubs Association (IPFCA), believes that the decision should have been taken after consultation with the clubs.
"Conferences are usually in a board room and together. You should have only one conference, not East and East and South and North," Gomes countered against the proposed change.
"Whatever decision that has to be taken must be done by looking at the totality of the whole football [scene] in India. If you don't want to consult the clubs, at least consult someone who has good knowledge about football."
"It was already decided about a month in advance (by the AIFF) and so it can't be an emergency meeting. You cannot have several number of meetings and then you call this an emergency meeting."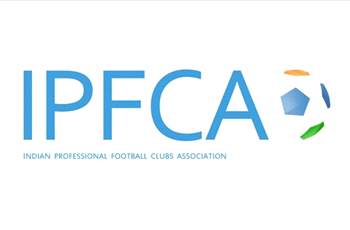 The IPFCA shall take on the AIFF yet again
The Salgaocar FC general secretary confirmed that a meeting of the clubs will take place in Mumbai to discuss the new regulations in the I-League.
"It (the change in rules) has not gone down very well with all the clubs. We (IPFCA) have decided to meet on the 5th of June. I have already told every club to send in their points," he said.
Advocating against the change, Gomes went on to add what he feels will be the biggest setback of the conference system.
"The negative is that - let us put it this way - tomorrow if by chance a big club from Kolkata or Goa slips into the fifth position [in either East or West Conference respectively] you won't have the charm of the Goan giants playing with the Kolkata giants in Kolkata (or vice-versa), would you?," he remarked.
Gomes also offered his opinion on the proposed IPL-style football league which kicks-off next year in January. He said, "I don't give any credit to it (IPL-style football). It is not a league, it's a private tournament which is recognised with permission given by the AIFF. It is nothing more than IFA Shield, Durand Cup or any other knock-out tournament."
"First of all we have to see whether the [IPL-style] tournament will kick-off. It's too early to talk. We're still in the month of June. There are six months to go, so why don't we talk about the I-League."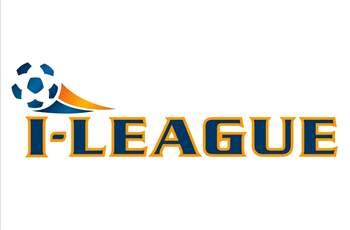 Is the I-League going to be threatened?
Gomes hit back at the Indian FA and stated that it was just a year or so back that they wanted to cut down the number of matches for professional players plying their trade in the I-League.
"You cannot shorten the I-League. As it is we are struggling with the fixtures of the I-League. Are we playing with machines? Does anybody think that football players are machines? You know what toll it takes on the players after they play one match of 90 minutes?
"At one point of time, we were told by the AIFF that no player in a season will play more than 40 or 45 matches. Now the norms may be changed to the effect that a player is going to play 60 matches or more. So what is going to be their status?
"The quality of football will go down and the age of footballers will reduce, wherein if a player can earn from an age of about 20 to 35, he'll not be able to do so in a delicate situation like this."
Also on the participation fee of the I-League that has been hiked from Rs. 50,000 to Rs. 5,00,000, Gomes commented, "It is quite bad. I don't know why they are doing this. In fact, we are going to discuss about all these terms in the [IPFCA] meeting. Whatever is coming up in the meeting, we'll take all the clauses together and put up the suggestions to the AIFF."
Should there be a possibility of the AIFF not to agree on the proposed suggestions of the IPFCA, Gomes conceded, "No issues. What can you do. You can take a horse to a pond, but if it doesn't want to drink water you can't help it."
How do you stay up with football when on the move? With http://m.goal.com –your best source for mobile coverage of the beautiful game.